Renault: Industry 4.0 transformation with RFID solutions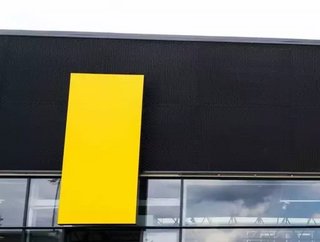 Zebra Technologies helps Renault to further its Industry 4.0 transformation with its RFID solutions that drive productivity and traceability...
Global automotive manufacturer - Renault - has selected to drive modernisation into its manufacturing operations. The selection of Zebra's RFID solutions has helped the company to increase its operational efficiency and improve the traceability of finished cars from the production plant to dealerships.
Renault Argentina
For 65 years, Renault has operated in Argentina, producing innovative and high quality cars. By harnessing Zebra's RFID technology to support its Industry 4.0 transformation. 
Choosing to integrate Zebra's MC3300-R mobile computers, FX9600 readers and ZT400 printers which has led to new automated processes and increased inventory visibility, Renault has so far increased its productivity by 50%, as well as reduced shipping errors by 10%, in Santa Isabel. 
"The implementation of Zebra's RFID solution has enabled us to efficiently redistribute our workers' efforts to more high-value business activities. Zebra's innovative solutions have helped us improve the visibility of our finished products and allowed us to make timely, impactful decisions which have increased our efficiency and profitability while delivering superior customer service,"said Agustin Padovano, Supply Chain manager of Renault Argentina.
Other ways Renault is benefiting from Zebra's solutions include increased supply chain visibility, access to real-time information and accurate data, and accurate traceability from the factory to Renault's in-store operations.
"The digital automation of the manufacturing sector is proving to be a transformative moment for the automotive industry in Latin America. Zebra is supporting Renault and the sector's Industry 4.0 initiatives with cutting-edge RFID solutions that automate operations, increase worker productivity, reduce costs, and improve operational efficiency," added Alejandro Prosperi, Sales Director of Zebra Technologies Argentina.
For more information on manufacturing topics - please take a look at the latest edition of