SAP: Completing the Industry 4.0 Journey with 2-Tier ERP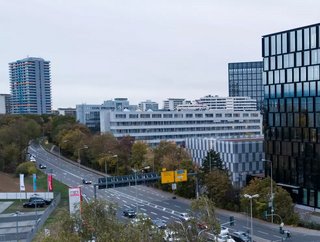 SAP white paper highlights the benefits of deploying a two-tier ERP to successfully complete the journey to Industry 4.0
Understanding the Two-Tier ERP Strategy
Driven by the realisation that large, complex organisations' business needs are fundamentally different from the needs of smaller ones, a company implements different enterprise resource planning (ERP) solutions for separate parts of the business - this is what is known as a two-tier ERP strategy. 
A smaller subsidiary of an organisation can be much more effective running on an ERP solution that matches its specific needs, without being burdened with the complexities of its larger sister organisation. 
"As companies look to strengthen their Industry 4.0 strategy, they seek more effective subsidiaries while still maintaining a high level of collaboration and coordination across the entire organisation," says SAP.  
Get to Know SAP's Two-Tier ERP Solution 
As an enabler for intelligent enterprises to establish their connected digital core in the cloud, SAP S/4HANAH Cloud provides manufacturers with opportunities to harmonise their business processes and prepare for their industry 4.0 journey. 
"Customers who currently have most of their manufacturing and operational processes on ECC or SAP S/4HANA on-premises are able to increase operational efficiency and customer satisfaction while lowering process costs," says SAP, who explains that this is achieved by leveraging two-tier ERP capacities to automate process steps and align businesses with industry 4.0. 
"For customers looking for an upgrade path or wanting to explore offerings in the cloud, two-tier ERP delivers them the option to keep their current ECC or SAP S/4HANA on-premises setup intact, while simultaneously deploying key functions and processes into the cloud. This hands them a significant head start on their cloud journey, with their eventual move into the cloud being rendered more seamless at the same time," adds SAP.
Industry Applications of Two-Tier ERP Solutions for Industry 4.0
Resource Level Scheduling for Execution
Conducted in SAP ECC (PP), Capacity requirements are automatically determined and updated during material planning as production proposals are created. Typically the dispatching of operations on resources to fulfil production orders are determined on the shop floor. "Supply planning therefore must provide the time frame in which production execution can perform this detailed scheduling. The programming undertaken by supply planning can also be described as rough-cut scheduling. The main purpose of rough-cut scheduling is to determine the period in which production execution must process the operations," explains SAP. 
With the manufacturing execution system (MES) defining which resources can be used as part of production execution for a specific capacity, production supervisors and shop floor controllers also need provisions to control and monitor events on the shop floor. 
"These events provide flexibility to allocate or deallocate the operations assigned to the resource, based upon numerous factors such as order priority, demand situation, and resource availability. With such a system, supervisors can perform limited planning and scheduling of operations to effectively utilise the resources on the shop floor," adds SAP.
The Two-Tier Perspective 
When it comes to resource level scheduling for execution most MESs are on-premise systems hosted at each plant across geographies, however, the two-pier approach is cloud-based, and decoupled from the on-premises set-up. The cloud capabilities allow manufacturers to scale up the solution to cover additional plants quick and easy. 
Operational Insights
Faced with increasing pressures to optimise their operational costs, increase resource utilisation, and improve product quality, SAP highlights that "a critical first step is to measure the operational parameters in order for suitable action to be taken. Manufacturing performance management tracks the operational performance of manufacturing execution, which includes resource utilisation and availability, rate of production, and first-pass quality. This information about existing gaps forms the basis for identifying scope for improvement."
Currently manufacturing operational reporting is performed at the individual plant level, which as a result makes multiple plant comparisons a huge endeavour.
The Two-Tier Perspective
By replacing on-premises manufacturing execution systems at each manufacturing plant with a cloud solution, an organisation can benefit from harmonised operational insights across all plants and data collection. "Detailed analysis can be conducted based on industry-standard Key Performance Indicators (KPIs). With cloud capability, the scaling up of the solution and addition of new plants is quick, easy and seamless." 
Digital Manufacturing in Industry 4.0 ('Industry 4.Now')
When it comes to SAP's strategy for industry 4.0, it consists of four components: intelligent products, intelligent assets, intelligent factories, and empowered people. 
"SAP's Digital Manufacturing Cloud solution enables a fully integrated production process from top floor to shop floor. The solution also offers real-time transparency of production operations and KPIs plus complete traceability based upon 'as-built' records," states SAP. 
SAP's digital manufacturing cloud strategy consists of four solutions: 
SAP Digital Manufacturing Cloud for Execution -

an Industry 4.0-enabled shop floor solution.

SAP Digital Manufacturing Cloud -

provides centralised insights and data-driven performance management. 

Predictive Quality -

helps manufacturers to gain valuable insights to conform to specifications across processes and streamline quality management.

Manufacturing Network -

provides a cloud-based collaboration platform integrated with SAP Ariba solutions. 
The Two-Tier Perspective 
From a two-tier perspective, SAP focuses on intelligent factories, deploying solutions such as SAP S/4 HANA, SAP Digital Manufacturing Cloud, SAP Extended Warehouse Management, and SAP Edge Services.
Harmonised Project Cloud
"Many ECC on-premises customers are currently faced with the challenge of mapping process requirements across several solution offerings," reflects SAP, "Even in a specific area like project management, we see a lot of different capabilities being provided with different project management solutions."
All these solutions aim to address the need to have an integrated end-to-end business process set up for project management from idea to completion. 
The Two-Tier Perspective
SAP explains that by introducing its SAP S/4HANA Cloud solution into project management, organisations can benefit from pre-built capabilities to achieve smart, and leaner ways of managing their projects in the cloud.
To read the full white paper, click here.