Timeline: Tesla's Construction of Gigafactories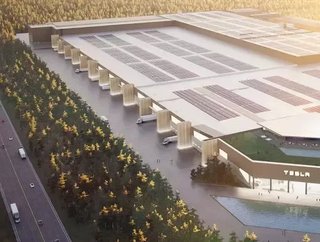 A brief timeline of Tesla's Gigafactory construction progress over the years, furthering its efforts in sustainable energy and electric vehicles...
Tesla's mission to accelerate the world's transition to sustainable energy
Founded in 2003, Tesla was established by a group of engineers with a drive to "prove that people didn't need to compromise to drive electric – that electric vehicles can be better, quicker and more fun to drive than gasoline cars." Almost 20 years on, Tesla today is not only manufacturing all electric vehicles, but scaleable clean energy generation and storage too. 
"Tesla believes the faster the world stops relying on fossil fuels and moves towards a zero-emission future, the better," says Tesla. "Electric cars, batteries, and renewable energy generation and storage already exist independently, but when combined, they become even more powerful – that's the future we want. "
Tesla Gigafactories
In order to deliver on its promise of "accelerate the world's transition to sustainable energy through increasingly affordable electric vehicles and energy products," Tesla's Gigafactory journey began in 2014 to meet its produciton goals of 500,000 cars per year (a figure which would require the entire worlds supply of lithium-ion batteries at the time).  
By ramping up its production and bringing it in-house, the cost of Tesla 's battery cells declined "through economies of scale, innovative manufacturing, reduction of waste, and the simple optimisation of locating most manufacturing processes under one roof." With this reduction in battery cost, "Tesla can make products available to more and more people, allowing us to make the biggest possible impact on transitioning the world to sustainable energy."
2014: Giga Nevada and Giga New York begin construction
Born out of necessity to meet its own supply demand for sustainable energy, Tesla began the construction of its first Gigafactory in June 2014, in Reno, Nevada, followed by its Buffalo, New York facility the same year. "By bringing cell production in-house, Tesla manufactures batteries at the volumes required to meet production goals, while creating thousands of jobs," said Tesla.
2016: Reno, Nevada grand opening
Tesla's construction of Giga Nevada came to an end in 2016, the first of its Gigafactories to complete its construction project. The factory's grand opening took place in July 2016, and by mid-2018 reached an annual battery production rate of 20 GWh, which made it the highest-volume battery plant in the world that year. 
2017: Giga New York begins production
Two years after Tesla's second Gigafactory began construction, Giga New York was complete, and started its production operations in 2017.
2019: Giga Shanghai construction to production in record time
In 2019, Tesla selected Shanghai as its third Gigafactory location. The company constructed the factory in record time, taking just 168 working days from gaining permits to finishing the plant's construction.
2019: Giga Berlin begins construction
Announced in November 2019, Tesla began the construction of its first European Gigafactory in Berlin. The Gigafactory is still under construction.
2020: Giga Texas begins construction
The following year in August 2020, Tesla began the construction of its Giga Texas factory. The company's third Gigafactory in the US is still under construction.
2021: Giga Texas and Giga Berlin expected completion of construction
Looking to the future, Tesla expects to complete the construction of its Giga Texas and Giga Berlin factories in May 2021 and July 2021 respectively.