US Manufacturing posts two-year high growth despite COVID-19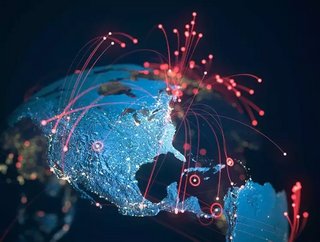 The US manufacturing industry has increased more than anticipated in October as new orders reached their highest level in almost 17 years...
In a survey from the Institute for Supply Management (ISM), it showcased the shift in spending towards goods such as motor vehicles and food as the impact of COVID-19 continues to accelerate.
"Manufacturing rebounded strongly with fewer restrictions on economic activity and stimulus efforts, but the path forward will be more difficult as the economy continues to cope with the pandemic," commented Gus Faucher, chief economist at PNC Financial in Pittsburgh, Pennsylvania.
Despite the COVID-19 crisis meaning an increased demand for goods necessary for pandemic life, a considerable rise in new cases across the country could mean authorities reimposing restrictions to curb the impact of the coronavirus as winter approaches.
The ISM confirmed its index of national factory activity rose to a reading of 59.3 last month and was the highest since November 2018 following a reading of 55.4 in September.
A reading above 50 showcases expansion in manufacturing, which consists of 11.3% of the total US economy. Last month, manufacturers and suppliers confirmed they would 'continue to operate in reconfigured factories and become more proficient at expanding output with every month.'
In August, manufacturing activity in the United States reached its highest level in almost 18 months. At the time, James Knightly, chief international economist at ING in New York, commented: "After the scale of shutdowns we really should be seeing a large proportion of firms saying they are experiencing rising output. Jobs continue to be lost in the sector. With COVID-19 cases picking up, businesses are likely to remain cautious."