Locix; Optimising your warehouse with WSI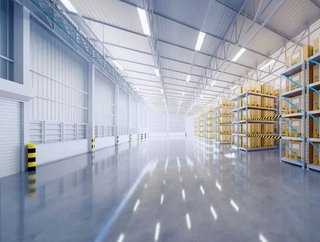 Vik Pavate, CEO of Locix, shares some insights into how Warehouse Spatial Intelligence (WSI) is helping optimise warehouse efficiencies...
The disruptions caused by Covid-19 have dramatically accelerated the growth of eCommerce. As companies struggle to meet increased demands and keep up with growth, increasing supply chain capacity by digitising warehouses is suddenly all the rage.
Warehouses focused on eCommerce vary greatly from warehouses designed to ship primarily to retail, inherently requiring substantially more workers, space and increased transportation efficiencies. Additionally, worker safety has become imperative to minimising disruptions and increasing employee retention. Hence, a great need for innovative solutions.
Vik Pavate, CEO of Locix, lent Manufacturing Global some insights on how Warehouse Spatial Intelligence (WSI) solutions can help companies increase operational visibility and increase efficiencies while improving safety.
Pavate says, "Cloud-based warehouse spatial intelligence (WSI) solutions – a new category of software solutions - enable actionable insights for automated decision making in the warehouse by cost-effectively capturing unique spatial and real-time data sets (precise indoor location, visual and sensors) and combining them with advanced data analytics – ultimately digitising the warehouse. Actionable insights enable warehouse operators to increase warehouse-level productivity by accurately measuring and improving worker productivity, slotting and inventory placement, and dock-level efficiency."

"Current warehouses will evolve from the current 'four walls and a roof' to becoming fully connected with advanced analytic capabilities built-in so that operators can move in and start operations immediately. New versions of wireless connectivity, including Wi-Fi, 5G, and IoT, will accelerate the integration of WSI solutions in connected warehouses – enabling a truly smart warehouse." 
Spatial intelligence solutions help capture location, visual and sensor data and combine them with advanced data analytics to enable actionable insights for automated decision making in the warehouse. These actionable insights can help warehouse and logistics operators with:
Cobots: A cobot's movability and productivity are hindered when working in multi-storey or compact, micro fulfilment sites. Locix's LPS helps bring cobots into the workforce by providing enough contextual data for its operational success. By doing this, warehouses ensure ROI from the high cost of cobots.  
: The demand for industrial real estate in the U.S is expected to grow by 1 billion sq. ft. by 2025 . The increased demand underscores the need to leverage digital platforms to increase efficiencies and ensure operations run seamlessly while optimising all available space. By using data operators, warehouses can measure efficiency by analysing worker and asset utilisation rates along with distance travelled. Further, key data takeaways can be leveraged in the training of new employees. 
: The eCommerce boom has also increased demand for dock-level efficiency. Using spatial data to monitor truck dwell time and ensure timely loading and unloading takes the onus off of employees and allows for a more flexible workforce.
: To stop the spread of COVID, the CDC recommends warehouses create a "Workplace Health and Safety Plan", which includes changing the way people interact at work. Contact tracing solutions help warehouses achieve an actionable safety plan by offering social distancing and zone occupancy monitoring, all in real-time.