Procurement & Supply Chain
Cambridge Capital's $20M investment in ReverseLogix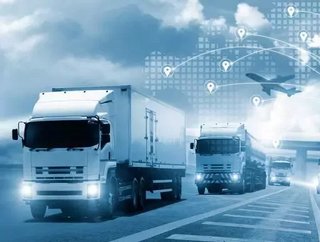 Automating reverse logistics; Cambridge Capital invested $20 million dollars into ReverseLogix Corp. and joins the board. We dig into why...
Reverse logistics is "The process of planning, implementing, and controlling the efficient, cost-effective flow of raw materials, in-process inventory, finished goods and related information from the point of consumption to the point of origin for the purpose of recapturing value or proper disposal."
The global pandemic compounded the need for, and thereby accelerated the adoption of, a myriad of trends that were, if perhaps somewhat slowly, ushering in a new era. Covid-19 hammered the gas pedal on key trends such as automation and digitisation, eCommerce, and sustainability. Reverse logistics is no exception. The increased focus on sustainability, merged with the massive shift to eCommerce, propelled reverse logistics up the priority list.
Considering the heavy environmental impacts of returns, it's nice to see ReverseLogix Corp. leading the way, at the forefront of innovation in a $1 trillion global market. Automating end-to-end reverse logistics for manufacturers, eCommerce brands and third-party logistics on a cloud-based platform, ReverseLogix is designed to manage every step of returns, repairs, and after-sales care for the entirety of the reverse logistics ecosystem.
Headquartered in Burlingame and founded in 2014, ReverseLogix is a pioneer of SaaS-based centralised returns management and serves top brands worldwide. With a long list of impressive customers like FedEx, Electrolux and Cole Haan, ReverseLogix is blazing the trail in an underserved market. Purpose-built for reverse logistics workflows, ReverseLogix modules are designed to manage returns initiation and processing, repair management, warehouse management and inventory optimisation.
Earlier this month, ReverseLogix announced it had raised $20 million in its first round of external funding from Cambridge Capital. The new capital will enhance the company's capabilities and resources to deliver a turn-key, modular SaaS platform to manage, plan and execute the complex end-to-end reverse logistics process for the world's largest eCommerce focused companies.
The Series A financing was provided by Cambridge Capital, a forerunning supply chain technology-focused investment firm. Along with the investment, Cambridge Capital's Benjamin Gordon and Matt Smalley have now joined ReverseLogix's Board of Directors.
According to Bank of America and McKinsey, the global pandemic spurred growth in eCommerce in the US from 16% to 34% of all retail sales.
With eCommerce seeing a return rate of 25%, total packages returned in 2020 increased by 70%, with significant continued growth expected.
Managing returns is a manual and cumbersome process, costing eCommerce businesses 20% of the value of goods. Aiming to reduce costs, companies are looking to leverage best-of-breed technology solutions to streamline and better manage processes.
ReverseLogix is capable of managing both B2B and B2C returns, empowering a truly circular supply chain and presenting a significant opportunity to industries that are able to recapture raw material costs through rework or reprocessing.
"After bootstrapping ReverseLogix for over 6 years, I am excited to announce this significant investment. Cambridge Capital is the perfect partner for us who has deep experience in logistics technology globally. Working with them will allow us to continue developing our platform, expanding our leadership team and extending our high-growth trajectory into 2021 and beyond, leveraging their industry relationships with key customers and partners," said Gaurav Saran, Founder and CEO of ReverseLogix.
"We are extremely excited to partner with Gaurav and ReverseLogix as the first outside investor. Our background as global business builders in supply chain, and our unique viewpoint as a group of operators, strategic advisors and investors focused exclusively in logistics, will allow us to help ReverseLogix continue to extend its market leadership in what we believe is a trillion-dollar reverse logistics market globally," said Benjamin Gordon, Cambridge Capital's Managing Partner.
"ReverseLogix's continuous growth with existing and new large customers, top-tier satisfaction with the most important customers globally, and best-of-breed cloud-native flexible technology platform are a validation of ReverseLogix's large market opportunity and excellent product-market fit," added Matt Smalley, Principal of Cambridge Capital.
Leveraging AI and machine learning to automate and optimise the reverse logistics process brings the opportunity to significantly reduce operational costs and increase customer satisfaction while enhancing visibility and remaining both customer and customs compliant. It's reverse logistics done right.
Hop on over to Supply Chain Digital to read more from Benjamin Gordon on why and how Cambridge Capital chose to invest in ReverseLogix.