WHS Plastics Move into Their Futuristic Warehouse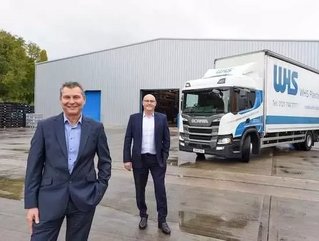 WHS Plastics has transitioned from three warehouses to one, with plenty to room to grow...
is a global manufacturer of plastic injection moulding products and has recently moved into their new state-of-the-art 75,000 sq ft facility in Minworth site in Sutton Coldfield, UK, to provide on-demand logistics services for carmakers like , , (JLR) and . 
WHS also has many manufacturing operations in the UK, Ciro, Egypt and Runcorn, and most recently manufactured 100,000 plastic visors with JLR in response to the COVID pandemic. 
Paul Nicholson, Group Managing Director at WHS Plastics Limited, said: "We are delighted to open our new national distribution centre here in the West Midlands. The development complements our hi-tech and automated production processes, thereby forming a key part of our future growth strategy to build upon our existing markets and open up new opportunities for the business going forward."
Following the move, WHS is also on a recruitment drive to bolster its team of 15 staff members, and with a £500,000 racking system, semi-autonomous forklift trucks alongside the latest warehouse management system (WMS), designed to manage stockholding and inbound and outbound movements. It's easy to see why the move is such a huge step-up for WHS. 
The national distribution centre serves to replace three warehouses in total, with an effort to continuously enhance their services, grow market share and open up new business opportunities. 
"We have been in the region for nearly 90 years, and this investment signals our intention to be here for a long time to come, supporting the automotive sector, which is a major contributor to the regional economy, and other industries. As a result of this investment, we are already seeing a growth in our pipeline, in new sectors, from garden to professional catering products" Concluded Paul.