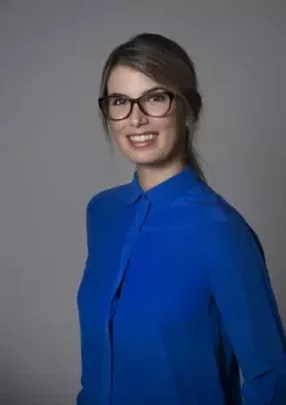 Naissa von Pein
Director, Global Category Indirect and Procurement Excellence
Naissa von Pein explores the new strategic approach to indirect procurement and procurement excellence driving more efficiency
In June 2020, Naissa von Pein, Director, Global Category Indirect and Procurement Excellence, joined Dole Sunshine Company to lead a fundamental overhaul of indirect sourcing, while building Dole's procurement centre of excellence, tasks which she says are "quite different, but absolutely complementary".
"We are going through a period of evolution at Dole, which is a company that in the past has been traditional with a decentralised structure and limited visibility due to the lack of systems," she adds. "We're now working towards centralisation and process standardisation, while driving automation through procurement tools and focusing on a more strategic procurement approach for relevant categories." 
Dole is still in the early stages of its digital transformation, von Pein admits, and much of the focus of her first year at the company has been spent crystallising the fundamentals of indirect category management's best practices, while using e-sourcing strategies to digitalise and accelerate strategic sourcing processes. But great early strides have been made through the implementation of Ivalua's platform, Dole's primary digital investment and its central procurement tool.
"Implementing Ivalua's software has enabled us to focus on our e-sourcing, supplier qualification, as well as contract management," von Pein says. "My current focus from a procurement excellence standpoint relates to process streamlining, automation, and elevating procurement's profile and visibility within the company. We are reviewing procurement processes to identify ways of eliminating time-consuming tasks through the use of automated systems and analysis, as well as identifying weak links in the existing supply chain, strengthening us as a function and freeing up time to focus on long-term initiatives."
With the fundamentals improving rapidly, von Pein is turning her focus to procurement excellence, Dole's overarching objective for the next two to four years. "One of the key pillars of building our centre of excellence surrounds defining our category structure, based on the spend and risk profiles within our supply chain. We're taking a proactive step on supply risk management, and building mutually beneficial long-term partnerships with suppliers," she says. 
As with any other business in the past 18 months, the COVID-19 pandemic presented its own unique set of challenges that threatened to derail these roadmaps and development plans. "It was a surprise factor and we all struggled," von Pein admits. But it did act as a catalyst for implementing a "supply chain risk resilience and business continuity framework". Von Pein's goal is to identify possible changes in supply chains and create the ability to implement treatment plans and re-engineer procurement processes to mitigate risk. Suppliers are now rated on a number of factors based on their geopolitical, supply, demand, and environmental impact, among others. 
"Based on that outcome, we work closely with the suppliers on a business continuity plan building necessary partnerships to ensure that our supply chain cannot be disrupted by any further surprises," von Pein explains. The system has already paid dividends through monitoring and managing supply chain events, with attention paid to potential risks (such as recent peaks in commodity markets, for example packaging) leading to general improvements in supply chain performance. 
In the 18 months to come, von Pein hopes to further exploit the many efficiencies of digitalisation, and how it can impact Dole's sustainability drive, a pledge under the Dole Promise banner. "Sustainable procurement is a priority at this moment," she says. "We want to ensure that we develop the right process to onboard our suppliers and get proper visibility about the sustainable risks that we have in our supply chain. That way we will be able to mitigate and act on them as we go along.
"Digitalisation again plays an important role, as we access thousands of suppliers in a transparent and efficient manner. I fully believe that by becoming automated and digital, we get the visibility that our teams need to make the right strategic decisions. Leading back to indirect procurement, I think the biggest challenge is poor quality of information, as I have little visibility today on how much and where we are buying, and for what cost. It's still a lot of manual work but, two years down the line, we will be in a much better position to increasingly benefit from the elusive opportunities of procurement-led, business performance-improvement projects."
Read the full story HERE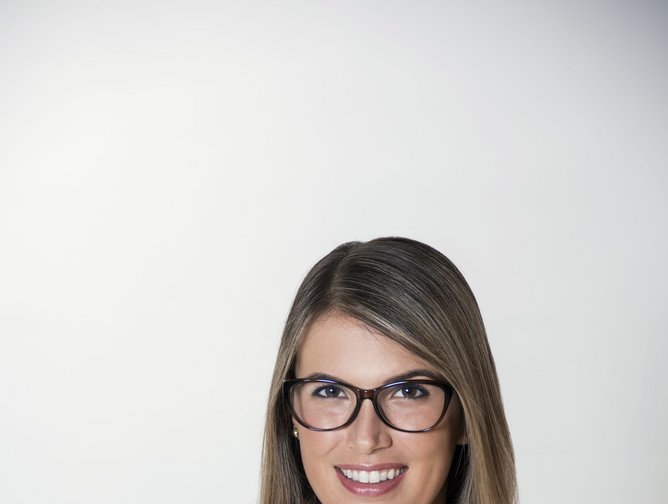 With a strong emphasis on quality control and continuous improvement, Kymera International ensures that each particle is produced with the utmost competence and advanced technology