BMW: Lean, green & digital manufacturing at automotive giant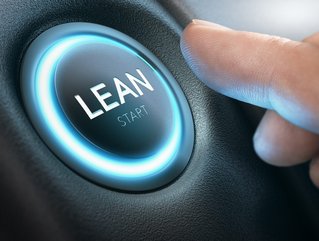 Lean manufacturing
Dr. Michael Nikolaides, BMW's Senior VP, leads BMW Group's logistics management & supports lean manufacturing at the automotive manufacturer
The BMW Group comprises of four brands; BMW, MINI, Rolls-Royce and BMW Motorrad, with a global revenue of US$141bn. The business has 30 production sites across the world and a sales network in 140 countries. In 2022, it sold 2.4m passenger vehicles and 202,000 motorcycles.
At BMW Group, an ethos of lean, green and digital drives its 118,909 employees - but what is that?
Lean manufacturing at the BMW iFACTORY
The BMW iFACTORY is a global approach to manufacturing, focused on being Lean, Green and Digital.
LEAN: repeatable, robust processes, improved logistics flow, optimised principles and eliminating waste.
GREEN: Sustainable and circular
DIGITAL: Use of AI and data science
In Germany, Lower Bavaria, a BMW Group site was recognised as one of the best plants in Europe for implementing lean production and digital innovation, at the 2022 'Automotive Lean Production Award', winning the OEM category.
"This accolade for our plant is an excellent way to acknowledge the dedication of our employees, who are doing the day-to-day work of bringing our BMW iFACTORY vision to life," said Gunther Böhner, Director of Vehicle Assembly at the BMW Group Plant Dingolfing.
Lean, green and digital manufacturing at BMW
For almost eight years, Dr. Michael Nikolaides has worked as BMW's Senior Vice-President and led BMW Group's logistics management.
He firmly believes in BMW's production goals.
"If you think about lean then supply chain localisation is one of the key levers for an efficient transport network - and if you have shorter transport distances, you are emitting less CO2," said Nikolaides. "Mastering the supply chain will be a competitive factor for the future. Complexity won't go away and if you can master that, then you can play a significant role in the success of the company. That's very exciting because it means logistics can be a differentiator in the success of BMW."