Brexit, technology and recalls: What lies ahead for the food manufacturing industry?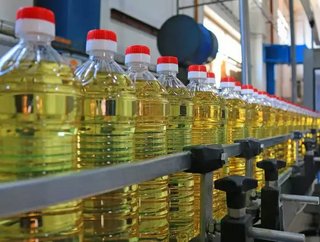 The word 'uncertainty' has become synonymous with Brexit. As negotiations continue to hit the headlines almost daily, food manufacturers try to seco...
The word 'uncertainty' has become synonymous with Brexit. As negotiations continue to hit the headlines almost daily, food manufacturers try to second guess what the future may hold.
One big unanswered question is how food safety and labelling regulations will be impacted or altered? This, coupled with the frequency of large-scale food recalls taking place, and high profile retailers like Tesco, having to recall thousands of Galaxy and Maltesers products, means that for many manufacturers compliance is now at the very top of the boardroom agenda.
Recalls can cause catastrophic damage for the brands that have to issue them, both in monetary and reputational terms. Despite this, add into any search engine 'food recalls' and you will be met with a ream of small and multi-national companies who have been forced to recall large amounts of product over safety, hygiene or labelling concerns. Between April and June 2017 alone, the Food Standards Agency issued 33 notices of food recalls in the UK, 23 of which were related to allergy alerts. Most notably, conglomerate Pepsico had to issue a recall notice over Doritos Chilli Heatwave crisps as the label failed to specify milk as an ingredient, which sparked allergy fears. Despite the most recent regulations regarding food labelling and allergens coming into place back in 2014, manufacturers are still falling victim.
RELATED STORIES: 
Admitting that something has gone wrong is embarrassing and ultimately diminishes trust between consumers and brands, as well as between the brand and suppliers. The US Food Marketing Institute estimates that the average cost of a recall to food companies is $10mn - resulting from the recall itself and loss of sales due to broken consumer trust. These are costs that could cripple a business altogether. Manufacturers say they are doing all they can to ensure that compliance is prioritised. However, some of the UK's largest manufacturers still continue to get it wrong. How can this happen?
The Brexit factor
Currently, regulatory and recall information is readily available for UK manufacturers in the form of shared intelligence and resources across the EU, such as the Rapid Alert System for dangerous non-food products (RAPEX) and the Rapid Alert System for Food and Feed (RASFF). It's this information that supports the food safety alert systems many manufacturers have in place. But as the UK formally leaves the EU, access to this trusted resource is likely to cease. UK manufacturers will need to find a way to replicate this service, to remain adequately informed of upcoming changes in legislation, and instigate any amends accordingly. In fact, this is a concern already highlighted in a House of Commons research report about how Brexit could impact various key policy areas.
If the UK becomes excluded from access to the RAPEX and RASFF, there will need to be a new resource and national authority in which to issue safety alerts and lead recalls in a similar way.  But this is likely to cause difficulties for manufacturers with other sites based in EU countries when it comes to coordinating an approach across regions. Negotiating different streams of intelligence and alerts is likely to complicate any recalls, as the UK will be seen as an additional market in which to execute and initiate a recall.
Managing uncertainty
Moving forward, there needs to be national clarity surrounding approval processes, labelling requirements, and safety standards that manufacturers will need to abide by post-Brexit. This level of uncertainty makes preparing for the future difficult, and no doubt, is creating a sense of anxiety around what may need to change if and when any formal measures are announced. Any alterations to processes and regulation will no doubt put pressure on manufacturers facing potential future recalls as they understand what needs to be done to stay compliant.
Technology strengthens the weaker links
Considering that it is frequently human error and machine malfunction that causes manufacturers to become non-compliant, recalls are often unforeseeable. The key thing is having access to the data that enables them to anticipate and rectify issues quickly. If data is available in real-time then manufacturers have the insight needed to help them issue an appropriate response much faster. For example, if a mistake regarding labelling is identified, manufacturers need to be able to quickly check how many orders could be affected. From there, they need to be able to alert retailers quickly, amend stock numbers based on the products that need to be disposed of and rectify accounts to reflect the lost sales. Without one system, such as an enterprise resource planning (ERP) solution to access this information, the process of recovery can become even more challenging.
Whilst manufacturers await more concrete decisions about what, if anything, will change, it's an important time to ensure they have the advanced technology in place that can provide the insight to help make better, faster business decisions should they need to adapt quickly. It's also vital that the solution they implement can be scaled up or down to handle potential changes in compliance. For example, if the recall process requires different action in the UK compared to the rest of Europe, then manufacturers will need a system that can compartmentalise the two to ensure that the stock affected in the UK will not impact the production line in another region. Having a system that can respond to different regulations will be key to remaining compliant amidst the changes.
Despite this, it's only once there is complete clarity from manufacturing bodies and the government that manufacturers will be able to fully comprehend how to navigate the recall world post-Brexit. Armed with real-time data and insight into processes across the whole supply chain, manufacturers can rest assured that they can tackle change with the knowledge vital to remain compliant.
By Duncan Moir, Product Manager, Epicor Software