CASE STUDY: Taminco achieves quality and volume with better process management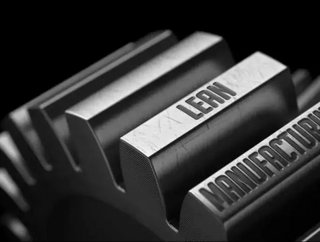 With 25% Overall Equipment Effectiveness growth resulting in a 20% volume/output increase within 32 weeks, the Taminco example shows how business challe...
With 25% Overall Equipment Effectiveness growth resulting in a 20% volume/output increase within 32 weeks, the Taminco example shows how business challenges can be met through behaviour oriented operational and enterprise performance management change.
The first step to business transformation must be a methodical assessment of the issues facing a business. This may sound like stating the obvious, but the issues, and the hierarchy of importance of these issues, are often not shared or similarly understood across an organisation. Deeply ingrained behaviours also present a significant challenge, and focusing on behavioural change is key to affecting lasting change.
Prior to being acquired by Eastman in a $2.8 billion deal in 2014, specialty chemical company Taminco was facing serious challenges delivering a consistent level of quality in its products for a wide range of end markets including crop protection. This was the result of ongoing diversification in its chemicals offering, which is shifting from solid to more liquid, multi-component and thus more complex formulations. An assessment of business processes over a four-week period revealed four key issues: a broken performance management structure; lack of standard ways of working; assets not used to maximum capacity and 'fire-fighting' behaviour. A 32-week programme was launched with distinct work-streams to deliver improvements in these key areas, with changes implemented over three phases:
Phase 1) 'Stabilisation' – designing and installing the foundations of a new 'way of working'
Phase 2) 'Improvement' – implementing the new 'way of working' to drive and realise defined improvements; and
Phase 3) 'Sustain/Implementation' – sustaining improvements in the long term.
Delivering world class manufacturing: The importance of ways of working
A key area where Taminco experienced losses was in product changeover. In this case, Single-Minute Exchange of Die (SMED) - a lean production method for reducing waste in a manufacturing process - was used to reduce changeover times. The issue Taminco, and many chemicals companies face, is that equipment needs to be thoroughly cleaned between processing different materials. The amount of time required to clean equipment after different raw materials have been processed varies. A visual example would be considering the different raw materials in terms of colours. Switching directly from black to white would take longer than switching from black to white through gradations of grey. In order to achieve the most rapid changeovers, this was factored into planning the 'running' order of changeover operations.
In addition, an analysis of which activities were 'online' versus 'offline', and where efficiency improvements could be made, was completed. To ensure all factors were considered, the shop floor was physically observed during the full changeover period, including preparation time. Cross-team workshops were also held to determine how one activity in the production line truly affects the other, in terms of time on the shop floor. This end-to-end balancing was of significant importance in order to reduce line downtime. Fairly simple changes such as ensuring all tools and personnel required for the next step are up front before switching off the production line, and identifying and working the key path, can critically reduce changeover times. In the case of Taminco, changeover times reduced on average 30-40%; in one line the changeover time reduced from 58 hours to 18-19 hours, in another, the changeover decreased from 81 to 41 hours.
Standardised ways of working are paramount to delivering world class manufacturing. Significant efficiency improvements can be made by implementing operational excellence tools for the rigorous identification, analysis, and management of all losses by cross departmental teams at shopfloor level.
Overall Equipment Effectiveness (OEE) is one hierarchy of metrics that can be used to evaluate how effectively a manufacturing operation is being run. If we take the example of installed equipment, there is a critical mass capacity: the 'volume tonnage ideal' versus the 'actual'. The 'volume tonnage ideal' is the maximum possible capacity achieved by operating twenty-four hours a day, 365 days a year. Of course, this is rarely if ever the case as the 'actual' capacity depends on the type of industry and planned downtime, as well as other considerations such as major overhauls. However, businesses often think that it is not possible to impact 'actual' capacity, when in fact it is. World-class facilities have an OEE of 85-90%, compared to the norm of 40-65%. One of the key ways to reach world-class OEE is by challenging assumptions of 'actual' capacity.
From 'fire-fighting' to preventive maintenance
The second work stream of the Taminco programme focused on tackling 'fire-fighting' behaviour in the maintenance department. The problem here was identified as being one of prioritisation and is a key example of where changing workforce behaviour is equally important to having the right infrastructure systems in place.
Before the programme, work orders were regularly rated as high importance, leading to an inability to prioritise correctly. Employees thought that labelling work orders as 'high priority' would speed up maintenance. But rather than doing so, this led to a backlog of notifications, and poor maintenance planning. In addition, there were often cases where specific detail on the maintenance work order notifications had been omitted, leading to unnecessary back and forth between departments.  
The tactic here was to set clear criteria for the fields that team members needed to complete within the SAP notification system. For instance, the specific type of replacement parts required and their intended location on the faulty equipment. The team was also helped to correctly prioritise maintenance tasks and create maintenance plans. Constructive feedback and coaching on the shop floor for several weeks was key to changing these previous deeply ingrained ways of working. Increasing empowerment and ownership through collaborative change is critical to achieving results.
Performance Management
The programme also tackled the siloed nature of Taminco's performance management processes by installing an efficient MCRS® performance management system as the backbone. KPIs should be the starting point in performance management change. By refining existing KPIs and creating new ones to build an integrated KPI tree, and discussing these at all levels in the organisation with appropriate frequency, a drastic focus shift towards end-to-end performance was achieved within Taminco. In order to provide maximum value, KPIs need to be cascaded from top to bottom, i.e. to have an obvious link to the root cause of an outcome. They also need to be complementary, which would seem self-evident, but is a real issue when different departments set KPIs without consulting each other. When this happens, it is common to find competing KPIs within a company, which essentially leads to a company competing against itself for opposing goals, a hugely unproductive activity.
In Taminco's case the fundamentals were in place, but with a large number of KPIs, only 50% were being utilised fully. To address this, daily meetings as well as workshops with shop floor staff were established to identify and discuss issues and root causes. KPIs were then honed down and focused on key production, maintenance and planning KPIs. These KPIs were designed to interlink and 'cascade' from top to bottom, forming 'KPI trees'. For example, KPIs were cascaded from customer delivery performance level and customer complaints up to schedule compliance. The trees were presented on visual management boards, giving an overview of daily performance and leading to better involvement by the workforce on shop floor level.
Results
The project helped Taminco to structurally tackle issues with a clear KPI system that looks for real root causes, and ways of working that analyse and define clear and efficient actions and follow-up.
Overall, the programme resulted in 20% volume/output growth. Feeding into this, were a 25% increase in OEE and improvements in maintenance efficiency and planning rates. The quality of work order notifications rose from 32% to 82%, and as a result, scheduled maintenance compliance increased from 43% to 86%. The redefinition of planning processes also led to an improvement in planning rates from 50% to 70%.  
All of this was made possible by the involvement and engagement of the teams, at all levels, throughout the process. Sustainable change cannot be top-down as significant business transformation hinges on tackling deeply ingrained behaviours starting on the shop floor. Everything within a business is interconnected, so everything within a change programme should also be connected.
Peter Van Hauwermeiren, Vice President at Hitachi Consulting
Peter Van Hauwermeiren is a Vice President in Hitachi Consulting. During his 9 years in consultancy and 19 years in different business positions, he has undertaken a wide range of assignments across multiple industries and chemical companies in particular. Peter has worked with several capability areas such as asset management, supply chain, organisational effectiveness, programme and performance management and behaviour change in an international environment. In his role, Peter is accountable for the design and delivery of global transformation programmes.