Daimler posts growth as sales of luxury cars increase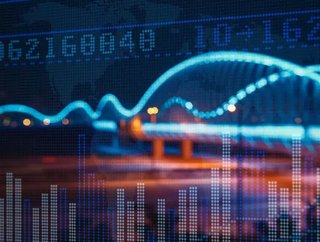 Daimler's shares increased 4.5% after it posted forecast-beating third-quarter results following a rebound in the sale of luxury cars in September...
European car registrations slightly increased in September, which was the first rise of the year, which suggests a recovery in the auto sector in some European markets where coronavirus infections were lower. 
Daimler's third-quarter earnings before interest and tax reached US$3.5bn, which beat the US$2.5bn Refinitiv consensus. Analysts had anticipated premium automakers to benefit from a rebound in demand and welcomed Daimler's strong cashflow during the quarter. 
"The third quarter shows a very strong performance and provides further proof that we are on the right path to reducing the break-even of our company," commented Harald Wilhelm, Member of the Board of Management of Daimler AG responsible for Finance & Controlling and Daimler Mobility. "At the same time, we continued to seize opportunities from improving markets with the great products of Mercedes-Benz Cars & Vans and Daimler Trucks & Buses. This gives us confidence to push ahead with our work both on the strategic and operational side of the business. We expect positive momentum to continue in the fourth quarter, however with the regular year-end seasonality."
Daimler anticipated the positive momentum to continue into the fourth quarter, with the assumption that there aren't any further COVID-19 lockdowns. The coronavirus pandemic meant there was a substantial decrease in sales and meant Daimler experienced operating losses during the first and second quarters. In a bid to make up for lost revenue, Daimler's Mercedes-Benz stopped manufacturing sedans in the United States to focus on more profitable SUVs, combined its fuel cell development with Volvo Trucks and stopped an automated development alliance with BMW.
Daimler confirmed it would cut fixed costs, capex and research and development at Mercedes-Benz by over 20% by 2025 as part of a strategy overhaul to take the brand further upmarket.
The move is expected to see Mercedes-Benz turn its back on a decades-old strategy of chasing sales volume to focus on the industry's most profitable segments - limousines and sport-utility vehicles.