The end of car ownership: how would the automotive industry adapt?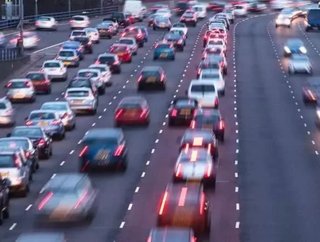 We all remember our first car and the excitement and sense of freedom that came with it, even if it wasnt the smartest or newest model on the road. In l...
We all remember our first car and the excitement and sense of freedom that came with it, even if it wasn't the smartest or newest model on the road. In later life, if we're lucky enough to be able to afford a slightly more expensive model, cars can become a status symbol.
But what if this desire to own was replaced instead with a desire for convenience and a pay-as-you-go approach? With a fall in the number of people learning to drive, an increase in the popularity of companies like Uber and the likelihood of autonomous vehicles on our roads not far away, there are fears that we are seeing a shift towards renting, rather than owning, a car.
In many ways, it makes economic sense. It removes the need for the upfront capital investment and later repayments required to purchase a car, along with the on-going burden of running costs, regular servicing and MOTs.
If we do see a fundamental shift in the long held and traditional model of how we own and use cars, it will greatly impact various industry stakeholders. Let's look at each affected party in turn.
1. Manufacturers and dealerships 
Brand loyalty is vital in the car industry, with a focus on keeping the customer happy so that they return time and time again. However, if it is not individuals purchasing vehicles but hire companies then manufacturers and dealerships would need to re-think how they built and secured that brand loyalty and repeat business. 
Manufacturers and dealerships would need to focus on targeting hire companies that are on the hunt for value for money, reliability and costs of servicing and operation: a very different beast altogether. Perhaps this movement would see the end of customised leather seats and a move to a more functional approach where cars are built for back seat driver comfort and high mileage.
If this trend hit the manufacturers as hard as suspected, it would alter the focus of the entire supply chain as it looks to support the revised requirements.
2. Second hand sales
If cars are held in fleet ownership and we pay to use vehicles only when needed, it is conceivable we will see an end to, or at least a significant drop off, in the second hand market. After all, why buy a second hand car if you can easily hire a new one when you need it?
Because hire companies would demand a decent return on the investment they make when purchasing vehicles, fleet cars would be subject to higher mileage and wear and tear reducing the likelihood of these vehicles being an attractive option to buyers who want convenience.
3. Finance companies
At present, finance options such as personal loans, individual leasing and hire purchase agreements support the individual ownership model. Often brands have their own captive finance companies to meet this demand and help secure an on-going customer relationship.
However, with a move to a new model of ownership, we would likely see more opportunities for fleet financing and therefore a change in the parties providing finance to the industry. If vehicles were used for car sharing and hire, it would affect the residual asset value and therefore the lending profile and risk.
New opportunities are emerging for finance companies to support the new ownership and usage model, through supporting cashless, secure and instant payment methods for the hire of cars.
4. The insurance market
Currently, car owners in the UK buy insurance for specific vehicles. If we see a shift to hiring cars and using taxi services instead of owning, the question then turns to both if and how individuals secure insurance. Would hire companies arrange for the cover and include costs in the hire price, or would we as individuals need insurance for any vehicle we may use?
Because fleet insurance could not take into account the risk profile of the individual driver, premiums might be higher as the insurers cannot assess their risk profile with the same degree of certainty as they can with individuals with a known claims history.
5. Technology companies
From reservation systems to payment systems, all new ownership models would be underpinned by technology. In the hire market for instance, companies would need to consider how they track vehicles and deal with drop offs and returns in different parts of the country. The opportunities in this market are remarkable.
6. Public transport
As access to cars is becoming easier and cheaper, it is likely that we can expect the demand for public transport to decline.
Maintaining environmental and sustainability commitments are an on-going need, with the aim of ultimately reducing the number of vehicles on the road. As a result, discussions need to take place around the integration of the new model of ownership and the existing public transport infrastructure.
If the process is kept simple, then the two structures combined might actually allow greater mobility at a lower cost. Remote locations would have better access to a wider transport network, and hopefully this would encourage people out of their cars and onto public transport. A long shot perhaps, but maybe some will even get rid of their car altogether.
A seismic shift could happen relatively quickly, changing the automotive industry irrevocably. As well as challenges, this new landscape would present huge opportunities for those who react appropriately. Maybe you can be one of the disrupters in the new market.
Ruth Andrew, Principal Associate at national law firm, Mills & Reeve