Top 10 Indian manufacturing companies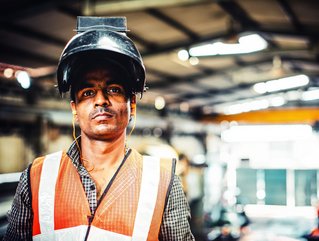 Mahindra & Mahindra, Bajaj Auto, Maruti Suzuki India, TVS, Larsen & Toubro, Apollo Tyres, FIMO & Yamaha Motor are our Top 10 Indian manufacturers
Last week, we reported on Chinese manufacturing companies in crisis due to the COVID-19 lockdown in Shanghai. This week, we look at those in its neighbouring country, India, where manufacturing is quickly becoming one the highest growth sectors.
Throughout 2022, Narendra Modi, Prime Minister of India, hopes to create 100mn new jobs in the sector, as a part of the 'Make in India' programme.
Here's our Top 10 Indian manufacturing companies who will help to reach that goal.
10. FIMO India Manufacturing
The Mobile Telecom Networks market designs and creates cable clamps for corrugated coaxial cables, which were met with great success stories from customers. The company has gone one to create more specialised products, such as grounding kits and wall entries. FIMO India Manufacturing Pvt. Ltd., is ready to serve the APAC market.
9. Hindustan Unilever
Unilever has had its roots in India for 85 years, making Hindustan Unilever Limited (HUL) India's biggest consumer goods company which manufactures products including fabric solutions, skincare, hair care, colour cosmetics, oral care, deodorants, drinks such as tea and coffee and food ranging from ice cream to health food drinks.
8. India Yamaha Motor
Yamaha arrived in India in 1985. India Yamaha Motor's manufacturing facilities at Surajpur, Uttar Pradesh, and in Faridabad, Haryana, manufacture motorcycles for domestic drivers, in addition to those overseas.
Currently, India Yamaha Motor has a workforce of over 2,300 employees and is continuing to grow as its electric grow more popular.
7. Apollo Tyres
Headquartered in Gurgaon, Apollo Tyres has manufactured and sold tyres since 1972. Now the company has seven tyre manufacturing facilities and exports them to more than 100 countries across the world. The tyre catalogue covers passenger cars, light trucks, truck-buses and two-wheeler tyres.
6. Mahindra and Mahindra Limited
Based in Mumbai, Mahindra employs more than 256,000 people in 100 countries. Mahindra has a hand in everything, from agribusiness to aerospace, but it is the Automotive and Farm Equipment Business which has made the Mahindra Group's name known across the world. The product portfolio includes SUVs, sedans, heavy commercial vehicles and three-wheelers.
5. Maruti Suzuki India Limited
As a subsidiary of Suzuki Motor Corporation, Japan, Maruti Suzuki India Limited (MSIL), is India's biggest manufacturer of passenger cars.
Headquartered in New Delhi, Maruti Suzuki India Limited also has its two manufacturing facilities in Haryana, in Gurgaon and Manesar. Both manufacturing facilities can produce over 1.5mn vehicles each year.

4. TVS Motor Company
Headquartered in Chennai, TVS Motor Company is known for its mopeds and scooters, with over 33.5mn customers riding a TVS vehicle somewhere in the country everyday.
TVS Motor Company has four manufacturing facilities across India and in Indonesia and in 2018, the company won the "Bike Manufacturer of the Year" award at Times Auto Awards.
3. Ashok Leyland
In India, air pollution is a serious health problem. Ashok Leyland's trustworthy buses have helped to lower the volume of chemicals in the air and lessen the traffic in urban areas.
In 1993, Ashok Leyland became India's first automobile industry to win the ISO 9002 certification, to honour Ashok Leyland's quality production, installation and servicing.

2. Bajaj Auto Ltd
Founded in 1945 and based in Pune, Bajaj Auto Ltd has sold an estimated 15mn motorcycles across the world.
The manufacturing titan is the world's largest three-wheeler manufacturer and third largest for two-wheels, as well as India's top motorcycle exporter.
A global leader in lean manufacturing, the company seeks to enhance its Research and Development, as well as its lean engineering. Bajaj Auto seeks to unite people across the world in a more sustainable fashion.
1. Larsen & Toubro
Larsen & Toubro operates in more than 50 countries and is dedicated to producing top quality products, while supporting its employees to be the best they can be in their role. The company was famously the first in India's engineering and construction sectors to be transparent about its sustainability performance.
With a strong focus on corporate sustainability, Larsen & Toubro wants to build a network spanning its products, unique processes and talented employees, while uplifting the environment and local communities.