US automakers combined market cap highest globally at US$1tn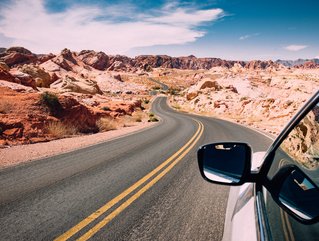 Tesla, Ford & General Motors have a combined market cap of US$1tn, the highest globally - but Japan's Toyota remains the world's leading car manufacturer
It has been announced that American automakers Tesla, Ford and General Motors hold a combined market cap of over US$1tn - the largest joint market cap globally, according to BanklessTimes.
While electric vehicle manufacturer Tesla held a cap of US$958bn, Ford had a valuation of US$66bn and GM stood at US$64bn.
Tesla, Ford and GM roaring ahead
Founded in 2003 and headquartered in Austin, Texas, the company which made Elon Musk a household name is on a mission to 'accelerate the world's transition to sustainable energy'. With a revenue of US$53bn, Tesla's electric vehicles have left petrol-heads in the dust.
Headquartered in Dearborn, Michigan, Henry Ford founded his company in 1903. Now with 186,000 employees around the world, Ford continues to push for innovation across its manufacturing.
Over in Detroit, Michigan, General Motors was founded in 1908 and has a vision to build a world with 'Zero Crashes, Zero Emissions and Zero Congestion'.
Toyota remains the world's leading car manufacturer
2021's biggest vehicle manufacturer went to Toyota. Founded in 1937, Japan, the company navigated supply chain disasters through last year to achieve a revenue of US$245.
Now, ENEOS, Toyota, and Woven Planet are working together to create CO2-free hydrogen production and usage at Woven City. Toyota will manage the technical logistics and together, ENEOS and Toyota will design an efficient hydrogen supply and demand management system, scheduled to start operations by 2025.