Factory of the Future: Lenovo CEO Commits to Sustainability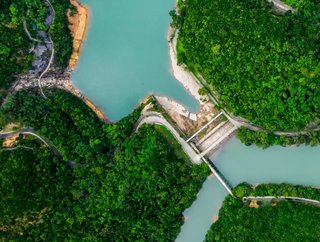 Manufacturing Global breaks down Lenovo's latest commitments to sustainability outlined by its CEO
Addressing both the computer manufacturer's path for the company, and its strategies to help industries more effectively address environmental challenges, Yuanqing Yang, CEO of Lenovo explained at the Caixin Roundtable: Rethinking Impact Investing in China the ways the company is working to address post-COVID economic recovery and social revival, in particular climate change.
"Extreme weather has no borders. If we are truly committed to sustainable growth, we must all do our share of duty to reduce carbon footprint. If done right, we can turn the post-pandemic economic reconstruction into an opportunity to improve global ecology," said Yang. 
Generating economic value and strengthening long term competitiveness
Against the backdrop of more and more countries forming national carbon strategies and setting specific goals for carbon neutrality and net zero emissions, Yang explained that green innovation will "not only bring environmental and social benefit but also generate economic value and strengthen long-term competitiveness of private sector and individual enterprises."
With this in mind, Yang commented on Lenovo's commitments to contribute to greener management of its operations and ecosystem. "Our innovation and growth must serve the purpose of improving lives, making society more diverse, equitable and inclusive, and building a more sustainable environment," said Yang.
Examples of Lenovo's Sustainability Efforts
Lenovo's liquid cooling technology

:

a reliable and feasible solution for data centers which reduces energy consumption by up to 40% without compromising performance.  

Lenovo's Advanced Production Scheduling System (L-A-P-S)

:

deployed at its manufacturing base in Hefei of East China's Anhui province to improve production efficiency and reduce idle time. In total Lenovo saves over 2,696 MWh of electricity annually which translates to an emission reduction of 2,000 tons of carbon dioxide.

Driving low carbon transformation:

through its clients in the broader social and economic sectors, Lenovo is driving low-carbon transformation with the help of predictive maintenance solutions. By using remote sensors in the energy industry, Lenovo helped to improve wind turbine utilisation and power generation efficiency, reducing its client's operating and maintenance costs by 5%.

Since 2005:

Lenovo has used over 100mn pounds of recycled plastics across its product portfolio.

Since 2008:

Lenovo has eliminated over 3,100 tons of packaging waste, reducing its packaging consumption by 560 tons in 2019/2020

UN's CEO Water Mandate

:

Lenovo has joined the initiative to advance water stewardship and decrease water stress by 2050.

Greenhouse gas emissions:

already achieving its reduction targets of Scope 1 and 2 greenhouse gas emissions by 92% in the last decade, Lenovo has set new aggressive Science-Based Targets to reduce its Scope 1 and 2 emissions by and additional 50% by 2030, as well as having intensity emission targets for three categories of its Scope 3 emissions (suppliers, product transportation and use of sold products).
"Compared with traditional manufacturing, high-tech manufacturing may not be the most energy-intensive industry, but it has sophisticated supply chains and relatively high overall power consumption," said Yang. "High-tech manufacturers have the power to enhance their manufacturing and supply chain systems to be not only green but also digital and intelligent, driving green transformation of the entire value chain," Yang advocated. "Across the entire lifecycle of products and services, companies can implement green purchasing, launch eco-friendly designs, build green products, accelerate green manufacturing and guide green consumption."