Food & Beverage: Who is the Food & Drink Federation (FDF)?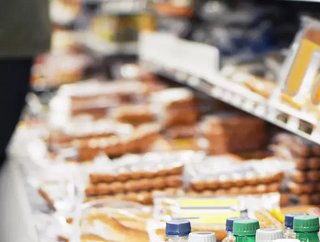 Representing over 800 food and beverage (F&B) companies, Manufacturing Global takes a look at what the Food & Drinks Federation (FDF) provides the industry
In Brief
Founded: 1913
Headquartered: London
CEO: Ian Wright
Website: Food & Drink Federation (FDF)
Founded in 1913, the Food & Drinks Federation (FDF), strives to be a convenor, adviser and voice of the UK food & drink industry (the country's largest manufacturing sector). The FDF operates in 12 core areas: environmental sustainability; national food strategy; diet and health; action on fibre; trade; food information and regulator assurance; food safety and science, workforce and employment, incident prevention and management; innovation; supply chain fairness; and sectors.  
"We represent and protect the interests of food and drink companies of all sizes, across all sectors of the industry. Our members range from global brands to SME's and growing artisan sole traders. Whatever your size of business, FDF membership can help you," states the FDF. 
UK Manufacturing: Holding the Key to Unlocking Domestic and Global Sustainable Ambitions 
Beliving that the success of the UK's manufacturing sector will be vital to the government's ability to level up the country, deliver on net zero by 2050 and become a global science super-power, the FDF has published a joint report with five four other trade associations setting out policy recommendations to maximise the potential. 
The manufacturing five include the Association of the British Pharmaceutical Industry (ABPI); ADS; the Chemical Industries Association (CIA); the Food and Drink Federation (FDF); and the Society of Motor Manufacturers and Traders (SMMT).
The report detailed five core recommendations:
Levelling up the whole UK:

developing the infrastructure, skills, and incentives to develop new clusters of advanced manufacturing across the UK.

Achieving net zero together:

scaling up and enhancing the industrial energy transformation fund in order to deliver progress towards net zero.

Building a science super-power:

expanding incentives to attract significant research and development (R&D) investment.

Design and maintain world-class regulatory frameworks:

establishing a coherent strategy for the UK's regulatory approach for manufacturing; one that creates a level playing field and maintains high standards of quality and safety.

Supporting international leadership and global Britain:

placing advanced manufacturing at the forefront of a long-term export strategy, which should be developed with the industry. 
"This timely report clearly sets out what the UK's manufacturing industries need in order to help the Government achieve its ambition of levelling up across the UK. With a footprint in every constituency, food and drink manufacturing offers enormous potential to level up this country. We are excited by the prospect of working with all Government departments to take forward the recommendations of this strategy paper. Together we can ensure UK manufacturers can bring growth and jobs to every part of the country," said Ian Wright CBE, Chief Executive, Food and Drink Federation (FDF).