The future of lean manufacturing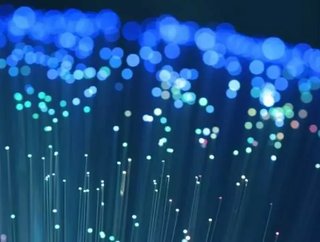 Lean principles is the name given to a group of production techniques developed by Japanese manufacturing companies to maximize customer value while als...
Lean principles is the name given to a group of production techniques developed by Japanese manufacturing companies to maximize customer value while also conserving resources.  Lean production methods have also been described as aiming "to combine the flexibility and quality of craftsmanship with the low costs of mass production." 
These principles have begun to play a key role in a variety of industries beyond manufacturing that are now faced with adapting to the quickly evolving technologies and markets of the Internet age.  As companies transition from the industrial economy to the digital one, lean philosophies are influencing nearly every aspect of their business.  Lean's core concept of maximizing customer values while minimizing waste feels quite appropriate to our times, as there is an increasing need for organizations to better understand what customers truly value.  Additionally, companies need to organize their work activities to efficiently develop and deliver the right products and services and continuously improve customer value and efficiency based on actual marketplace feedback.  This "pull" approach is markedly different from the "push" approaches of the past.
Within the industrial economy of the past, firms were mostly organized around push approaches, which seemed to be the right way to organize the fast growing industrial-age companies and industries.  While public and private institutions were experiencing major changes, those changes were relatively small and predictable. 
The biggest challenge was to manage the growing means of production in the most efficient way possible.  Institutions embraced top-down organizational structures to help scale their production of goods and services.  This served them well in a relatively consistent world where the same actions yielded the same results, and models could make relatively accurate predictions. 
But the push economy is disappearing amid our complex and ever-evolving world.  The current world, with its vast array of components and their intricate patterns of interconnectivity, exhibits all the properties of dynamic, complex systems, including unpredictable and seemingly counterintuitive behaviors. 
A company that wants to stand apart from its competitors can do so through one of two key ways: by providing a superior customer experience or by offering the lowest prices.  For companies that aim for the former, digital technologies are the best means of engaging with customers and providing them a superior value at competitive costs. 
At the same time, providing such a superior experience to increasingly empowered digital customers is getting harder.  New innovations are hitting the market faster than ever, brand loyalty continues to decrease and growing competition is continuing to shift power from the institution to the individual.  Consumers have more options than ever before in virtually every category of products and services as well as in the channels used to acquire them.  Additionally, customers are taking full advantage of all the information they can now easily access to search for and identify the best possible values.
Access to so many options puts pressure on businesses.  A few leading, cutting-edge companies can keep up, but the vast majority of companies are trailing behind.
While working harder to become more efficient and predictable, they continue to try to implement new technology into old business models.  This strategy may have worked well in the environment of the industrial economy, but it will not succeed in the ever-changing digital economy.
Companies need to focus more attention on their own digital transformation to better keep up with their increasingly digital customers.  To help them do so, we are seeing lean principles applied to the management of existing institutions as well as fresh startups.
The Lean Management Enterprise, a recent report by the McKinsey Global Institute, lists four lean management disciplines practiced by the best performing organizations they've worked with over the years. 
"Delivering value efficiently to the customer," is the first discipline. "The organization must start by understanding what customers truly value - and where, when, how, and why as well," the report states.  It then adds three additional management disciplines: 
1. "Enabling people to lead and contribute to their fullest potential:" enable employees to own their individual development without leaving them to discover it alone.
2. "Discovering better ways of working:" the entire enterprise must continually think about how today's methods of working and managing could be improved.
3. "Connecting strategy, goals and meaningful purpose:" maintain an evolving vision of what the organization is all about, which shapes strategies and objectives in ways that give meaning to your daily work.
Lean philosophies emphasize the concept of continuous improvement, an ongoing effort aimed at achieving incremental changes that, over the long term, will significantly improve products, services and processes as well as the overall management of the organization.  This eternal cycle of exchanging, experimenting and learning perhaps best accounts for the growing importance of lean principles in the digital economy.