How to handle waste in a modern manufacturing environment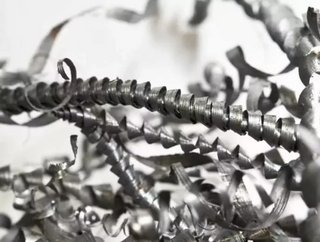 In todays world, everything is fast moving. Customers and suppliers want matters put to bed yesterday, if not sooner. For manufacturers doing business i...
In today's world, everything is fast moving. Customers and suppliers want matters put to bed yesterday, if not sooner. For manufacturers doing business in this difficult economic environment, it's sink or swim. Those that can respond fastest and most efficiently to change will ultimately be the winner, gaining market share, customer satisfaction and profits. In order to accommodate this level of responsiveness, new focus has now been placed on removing waste from operations. Redundant steps or circuitous processes hurt agility, so must be removed. To be the best, businesses must ensure each of their business processes are synchronised across all operations, and across all locations within and beyond their enterprise, if these manufacturers are to survive and thrive in today's global economic arena.
Given the customer service culture of offering multiple options in delivery, design and timescale – the pressure is on for manufacturers to deliver. Take Porsche (among other manufacturers), where you can walk into one of their garages with a paint sample, and they will create a bespoke car in that exact colour. In order to create this type of customer experience, companies must be agile and responsive to the needs of both their suppliers and customers.
Process Replication or Standardisation?
Each of the processes performed on a production line must be highly synchronised and in tune with the materials, manpower and machinery available. In order to accomplish this task, manufacturers need near real-time visibility into the whole production line and, as such, be flexible to change without causing disruption. The aim is to ensure all the production cogs are turning and the production line remains spanner-free!
Here is the rub: if plants are not operating with consistent processes across all operations, then it becomes very difficult to frequently perform wide scale engineering or production changes. Here is where process replication strategies may appear adequate, but without standardisation, this effort falls short. Anywhere that process inconsistency exists across locations represents waste, indicating that greater challenges lie ahead.
Going Lean to Improve Agility
Autoliv has put this idea to test, demonstrated by implementation of a DELMIA Apriso solution to boost customer experience levels. The goal was to synchronise material flows throughout their product supply network to eliminate idle inventory and increase responsiveness to changing demand conditions. Other objectives were to continuously improve quality and reduce cycle times. The overarching theme was to make all processes leaner and more efficient – an objective shared by many other manufacturers today.
"One of our anticipated benefits is to ease the standardisation and sharing of best-in-class processes across more than 30 locations," explained Gilles Bridon, senior AEU IT director at Autoliv Europe, in a news announcement published recently.
The industry is being transformed by a new approach to manufacturing operations management - one that encompasses not just the plant floor but also the warehouse and extended product supply network. Such a strategy is linked to Lean manufacturing, a process whereby inefficiencies are eliminated from every production process. Supply chains are tightened, inventories reduced or virtually eliminated with just-in-time processing, and production operations at every stage streamlined and optimised. In essence, we are seeing the transition from push manufacturing to a tightened up pull strategy where decision-making is built on hard data rather than intuition. The ideal is to operate with zero waste in terms of labour and materials. If such a zero-tolerance attitude to waste is adopted businesses will quickly reap the benefits.
We cannot ignore the changes affecting our industry; the engine whirs on. If your business is the faulty cog, it will be removed. The key to being successful in this changeable, globalised, working world is to be adaptable, both in terms of top-level strategy and day-to-day functioning. Process consistency across your entire enterprise is the infrastructure necessary to execute upon this strategy. Technology isn't slowing down and nor are your clients expectations. We must do more for our clients and be more flexible to achieve more.