Ibstock to invest in world's first net zero brick factory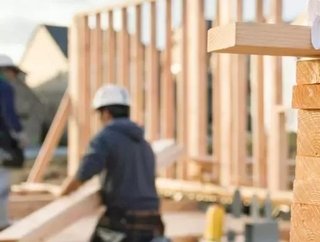 Britain's building products manufacturer - Ibstock plc - furthers its sustainability efforts by investing in the world's first net zero brick factor...
Leading Britain's innovation in clay and concrete building products manufacturing for over 200 years, Ibstock plc has confirmed its intentions to make major investments into its West Midlands brick factory to test and pilot operational efficiencies, creating the world's first net zero brick factory.
"We are committed to providing new solutions to today's social and environmental challenges for the new build housing and domestic repair, maintenance, improvement markets (RMI) and infrastructure," states Ibstock plc.
Details of the pathfinder project
At the West Midlands site - Atlas - Ibstock will combine the reduction of process emissions and greater thermal efficiencies to cut the carbon intensity of bricks produced by 50%, offsetting the remaining emissions using high quality emissions reduction projects.
First stages of the investment will focus on Net Zero for Scopes 1 and 2, Scope 3 will follow at a later date as part of its longer term strategy for sustainability. 
Achieving its ambitions
Utilising a standard methodology that aligns with the UK Government's Industrial Decarbonisation Strategy, Ibstock expects its aims for Atlas to be achieved via rapid reduction of carbon emissions from the production process and significantly improved thermal efficiency, as well as on-site renewable electricity generation and renewable energy procurement.  
Remaining greenhouse gases (GHGs) that are not removed via this method, will be offset via carbon credits, sequestration through rewilding, or carbon capture and storage. Over time, Ibstock aims to reduce its offsetting effort by adopting additional emissions reduction measures.
The investments impact outside the organisation
Investing in Atlas, Ibstock will bring significant benefits to the West Midlands' economy including employment, local suppliers, opportunities, and skills. 
Redeveloping its factory will secure its future providing long term employment opportunities, supporting 50 highly skilled manufacturing and engineering jobs.
"The Net Zero journey is one we share with our customers. We have seen a transformational shift in attitudes from all of our key stakeholders; and there is a 'sea-change' in how our customers, and, in turn, their customers, view environmental issues. As the UK's leading brick manufacturer we recognise that we have to adapt and respond – and this is reflected in our Sustainability Roadmap to 2025," said Joe Hudson, Chief Executive Officer of Ibstock plc.
"We have been leading the way for some time within our sector, with our investments in new production capacity at our Throckley, Chesteron, Eclipse and Lodge Lane plants all reducing the carbon intensity of the manufacturing process, and as the recipients of multiple sustainability awards. However, we can do more, and we can go further. Our plan to invest in Atlas is at the heart of this," he added. 
For more information on manufacturing topics - please take a look at the latest edition of