International Festival for Business will showcase UK manufacturing excellence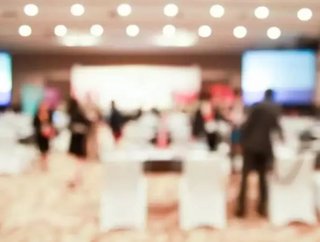 The UKs world-renowned manufacturing sector will be showcased to a global business audience at the International Festival for Business 2016 (IFB2016) in...
The UK's world-renowned manufacturing sector will be showcased to a global business audience at the International Festival for Business 2016 (IFB2016) in the biggest week in the UK manufacturing calendar.
The programme for the opening week of the Festival provides opportunities for UK automotive, food and beverage, and maritime companies to demonstrate global leadership. Highlights include:
1. DEALMAKING:
·       FDEA Summer Network Forum & Meet The Buyer (15th June) – Andrew Staal of Quorn and Katie Birrell of Nairn Oatcakes will speak at this one-day event bringing opportunities for insight into trends in the food & drink industry. It includes introductions to export sales and meeting with international buyers from wide-ranging markets.
·       UKTI Export Online: Food and Drink E-Commerce Summit (14th June) – Speakers include Martin Gardner of Amazon Global and William Chase, Tyrrell's and Williams Chase.  An event for UK food and drink producers and global e-commerce players to explore the growing appetite for British brands from international online shoppers.
·       British Chamber of Commerce's Meet Your Global Network (16th June) – Speakers, including Liverpool Mayor Joe Anderson, Greg Clark an Economic Advisor for the World Bank and Xun Zhenying, President of the Guangzhou (China's 3rd biggest city) General Chamber of Commerce, and will feature a series of workshops that focus on specific export markets for British goods
2. FORUM:
·       InvestinBlue Connecting Maritime Opportunities (15th-16th June) – A two-day event investigating the global opportunities for UK maritime infrastructure development, high-tech projects, products, systems and services. Speakers include Roger Bailey of Tideway and Mark Whitworth of Peel Ports
·       UK Trade & Export Finance Conference 2016 (15th June) – A forum for the UK's business, government and financial sectors to meet and discuss ongoing export trade priorities. It will include the National Awards for Export Excellence 2016, celebrating the past year of achievement for the UK's manufacturers and exporters
·       Automotive Leaders Summit Liverpool (15th-16th June) – A two-day programme featuring a day of 'behind-the-scenes' site tours, including Jaguar Land Rover, giving delegates opportunities to explore the new technologies shaping the automotive industry's future. This will be followed by a day of in-depth discussion with keynote speakers and networking sessions
·       International Waterfront Forum (IWF2016, 16th-17th June) – Delegates will hear from Lord Heseltine among others about waterside regeneration and city waterfront promotion, exploring worldwide the common challenges.
3. SPOTLIGHT:
·       UKTI - Catalysing Success for UK Chemicals (16th June) – An event including discussions with key chemicals infrastructure investors on the future of sector development. Speakers include Ian Shott of Shott Trinova and Harry Swan of Swan & Co. Ltd
·       EEF - Made In Britain. Loved By The World (14th June) – Provides an essential insight into the critical role that the UK manufacturing sector plays within the global economy. Speakers include Lord Bilimoria, Founder of Cobra Beer
·       Made in the UK Awards & Dinner (17th June) – An evening devoted to sustainable and forward-thinking manufacturers across the UK. The nine awards include Manufacturer of the Year Award, the Green / Sustainable Manufacturer Award and the Export Award
In addition, IFB2016 principal partner UK Trade and Investment will also be staging a series of further events throughout manufacturing week:
·       Future-proofing the UK Automotive Supply Chain (15th June) – emerging technologies in automotive
·       Made in the UK 2016 (17th June) – challenges, solutions, case studies and support in developing business opportunities and illuminate the cutting edge technology of the future
Ian McCarthy, Festival Director of IFB2016, said that this line-up of events would provide a highlight for the manufacturing sector in the UK this year. He commented: "With key events supported by EEF, Innovate UK and the Enterprise Europe Network, we are providing manufacturers with the very best networking, discussion and exhibition opportunities and we will be encouraging businesses to use our services to find new routes to export. Showcasing UK expertise to an international audience coming from every continent."