ITG Mexico: a model competitor in the global textile industry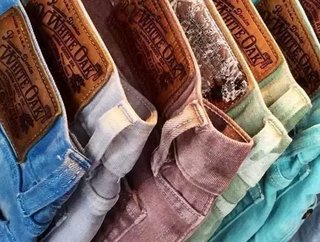 Exceeding goals following standards The Mexican textile industry must follow many international treaties. However, with the obligation to respect local...
Exceeding goals following standards
The Mexican textile industry must follow many international treaties. However, with the obligation to respect local and global authorities and a responsibility to protect a reputation, ITG works within national and international norms even if difficult.
"Mexico is among the two or three countries that has the most trade agreements with the world. This can complicate operations. In our case, fortunately we have the infrastructure to manage the complexities.  However, we support national efforts to fight contraband and encourage a fair and open competitive environment," explained José Manuel González, CFO, International Textile Group in Mexico.
The automation of the textile industry in Mexico
Under the leadership of its executives, ITG Mexico is going through a process of light modernization. For the remainder of 2015 and the beginning of 2016, ITG plans to upgrade and modernize its equipment to better support its customers and markets
"We are very pleased to make this investment to upgrade our equipment in 2015 and continuing into 2016.We believe this will enable us to be even more competitive and a better partner with all of our customers, and we appreciate the support we have received from our banking partners for this important investment," said the executive.
The Mexican ITG buildings hum with the satisfying sound of productivity. The manufacturing processes are agile and efficient because the organization has installed all of the necessary technology to perform its operations. At the same time, it has been careful not to impose technology where it is not necessary, where traditional tools—like manual labor—still do a better job.
"Automation is not new to us. We believe proper automation and strong business processes have a positive effect on the production line. A strong focus on technology and continuous improvement are critical to our mission as a company and beneficial to our people," said Gonzalez.  
Partner sustainability initiatives
ITG honors its guest country, Mexico, by ensuring that it's protecting the environment surrounding its operations. ITG and its customers, for example, work together to stay at the forefront of standards that protect the environment. 
"It's one of our main concerns. We strive to be in compliance with all environmental requirements. In many cases we don't only comply, we exceed Mexican standards. We are periodically audited by our customers who are also concerned with the environment at a global level, just like we are. At least once a year they come and audit us. They audit our processes. The standards we mutually set for each other are very high," explained the CFO.
In addition to working with its customers to care for the environment, ITG Mexico also does what's within its power to renew natural resources. In the case of water, Gonzalez admits that textile production uses a lot of water. ITG Mexico takes it upon itself to treat the water and direct it towards sources destined for farming irrigation.
ITG Mexico's efforts related to the environment don't end there. "Currently, the organization is testing an energy platform with a smaller carbon footprint to include a project of energy co-generation based on natural gas. Two years ago we consumed much more fuel oil. We've switched to natural gas for our processes and now are embarking on a project of electricity generation based on nature; cleaner, less expensive energy," said Gonzalez.
These projects are planned to be fully operational by the end of 2016 at Parras de la Fuente and by the second quarter of 2017 in Yecapixtla.
Growth prospects
According to Gonzalez, the outlook for the remainder of 2015, and then for 2016 and 2017 are excellent. ITG's goal is to maintain their level of production and profits. If it's possible to grow, said, the executive, all the better. When considering the long-term outlook for the global textile industry, Gonzalez predicts a growing reduction in the number of market players. It's a market, he suggests, where companies that fail to adapt to remain competitive will disappear or lose market share.
"Our market is not only Mexico. It's international. The Mexican textile industry has already shrunk in the number of market players and I believe it will continue to do so. I think it's a difficult market in which those that aren't careful to keep their costs down and don't discover ways to differentiate themselves are likely to disappear or minimize their operations," concluded Gonzalez.