Jabil launches a complete solution to support additive manufacturing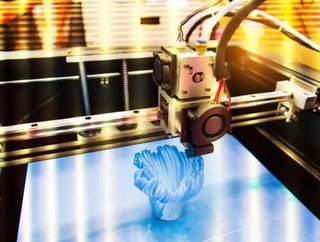 Manufacturing services provider Jabil has announced that it is set to launch a complete solution for creating, integrating and validating custom enginee...
Manufacturing services provider Jabil has announced that it is set to launch a complete solution for creating, integrating and validating custom engineered materials for additive manufacturing. The availability of Jabil Engineered Materials reinforces its 3D printing leadership while driving further adoption of 3D printing to produce highly functional parts for diverse and unique customer applications.
According to a 2019 survey of 3D printing stakeholders sponsored by Jabil, expected growth rates for use of 3D printing have skyrocketed despite lingering challenges with part quality and materials. More than half of the 300 survey participants reported that the cost and availability of materials is an obstacle for increasing 3D printing adoption within their organisations.
"Jabil is taking advantage of its rich history in materials science innovation to advance the entire additive manufacturing market forward and produce custom materials in weeks—not months," explained John Dulchinos, Vice President of Digital Manufacturing.
"Our ability to integrate new engineered materials into our ecosystem of 3D printers and rigorous processes will transform a new generation of additive manufacturing applications, including those for heavily regulated industries, such as aerospace, automotive, industrial and healthcare."
See also
With more than 100 facilities in 29 countries, the company will work to evaluate, qualify and validate materials alongside certified machines and processes as part of an integrated MPM solution which matches specific part performance with application requirements. This comprehensive approach ensures greater availability of unique materials while reducing time-to-market and cost to produce the highest quality parts.  
"Aerospace is the first killer app for additive manufacturing," added Dulchinos. "Additive manufacturing enables the ability to create a perfect geometry and optimal weight to strength ratio. Aerospace will pay a fortune for that because every pound you save in aircraft translates to a ton of fuel savings."
Jabil's manufacturing rigour and leadership in adopting open 3D printing platforms will also optimise the performance of specific materials on multiple 3D printers.
The company has recently unveiled its new Materials Innovation Centre in Minnesota which will provide complete 3DP solutions under one roof, encompassing polymer formulations, compound development and ISO 9001 Quality Management System (QMS) certification. Additive manufacturing engineers, chemists, materials scientists and production experts will consult with customers, leverage Jabil's materials science innovations and oversee each step of making custom powders and filaments. The rapid iteration and certified production of these engineered materials will provide customers with a faster path from prototyping to production than currently available.