Jaguar Land Rover to become all electric by 2025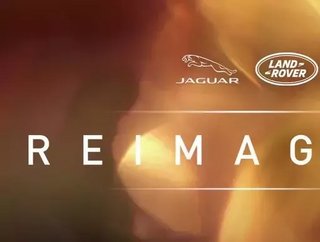 Jaguar Land Rover to reimagine the future of modern luxury vehicles with sustainability at the centre...
Via its two distinct brands, has set ambitious goals to reimagine the future of modern luxury by design with sustainability at its centre. 
With its plans to become truly sustainable, Jaguar Land Rover strives to become more agile creators of luxury vehicles and services. Its strategy aims to create a new benchmark in environmental, societal and community impact for luxury businesses. 
"Jaguar Land Rover is unique in the global automotive industry. Designers of peerless models, an unrivalled understanding of the future luxury needs of its customers, emotionally rich brand equity, a spirit of Britishness and unrivalled access to leading global players in technology and sustainability within the wider Tata Group," said Thierry Bolloré, Chief Executive Officer, Jaguar Land Rover.
"We are harnessing those ingredients today to reimagine the business, the two brands and the customer experience of tomorrow. The Reimagine strategy allows us to enhance and celebrate that uniqueness like never before. Together, we can design an even more sustainable and positive impact on the world around us."
Jaguar Land Rover's sustainability plans
At the centre of its reimagine plan, Jaguar Land Rover over the next decade will put electrification at the centre of its operations.
"By breaking new ground, confronting new challenges and not being content with the expected, Land Rover truly helps people to go 'Above and Beyond'," said Jaguar Land Rover.
In the next five years…
In the next five years, Land Rover plans to introduce six pure electric variants, with its first all electric variants arriving in 2024. 
By 2025, Jaguar expects to have undergone a rebirth emerging as a pure electric luxury brand with a new portfolio of engaging designs and pioneering next-generation technologies.
"Jaguar will exist to make life extraordinary by creating dramatically beautiful automotive experiences that leave its customers feeling unique and rewarded," added Jaguar Land Rover. 
By the end of the decade and beyond
By 2030, Jaguar and Land Rover will provide pure electric power, with 100% of Jaguar sales and 60% of Land Rover's will be equipped with zero tailpipe powertrains.
In addition by 2039, Jaguar Land Rover aims to achieve net zero carbon emissions across its supply chain, products and operations.  
A part of its ambitions the company is preparing to adopt clean fuel-cell power in line with the maturing of the hydrogen economy. Development is already underway with prototypes arriving on UK roads in the next 12 months.
"Sustainability that delivers a new benchmark in environmental and societal impact for the luxury sector is fundamental to the success of Reimagine. A new centralised team will be empowered to build on and accelerate pioneering innovations in materiality, engineering, manufacturing, services and circular economy investments," commented Jaguar Land Rover.
For more information on manufacturing topics - please take a look at the latest edition of