Mobility: Automotive Manufacturers further EV Development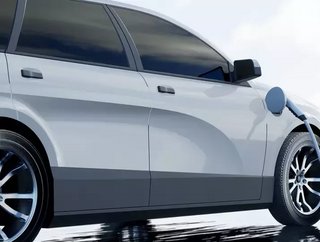 Manufacturing global takes a look at the latest global developments in the automotive manufacturing industry for electric vehicles (EVs)
Fisker and Foxconn - Project PEAR (US & Taiwan)
With a passion to develop the most sustainable electric vehicles and advanced mobility solutions, Fisker has signed a framework agreement with Apple supplier, Foxconn.
The agreement supports their joint development and manufacturing related to Project 'PEAR' (Personal Electric Automotive Revolution) which aims to develop a new breakthrough in electric vehicles. 
First developments made as part of the project will include the development of a new lightweight platform known as 'FP28'. The platform will leverage the technological expertise from both Fisker and Foxconn to support the project and the future manufacturing of vehicles. 
"Our partnership with Foxconn and the creation of Project PEAR has taken shape with remarkable speed and clarity of vision. In order to deliver on our promise of product breakthroughs from Project PEAR, we needed to rethink every aspect of product development, sourcing, and manufacturing. Our partnership with Foxconn enables us to deliver those industry firsts at a price point that truly opens up electric mobility to the mass market," said Henrik Fisker, Chairman and Chief Executive Officer at Fisker. 
To support Project PEAR, the two companies have established a co-located program management office to coordinate their design, engineering, purchasing, and manufacturing operations.
"At under US$30,000 with stunning design and innovation, we are rethinking the car, both in terms of proportions, design, interior functionality and connected user experience. Project PEAR comes just a year after we launched the Ocean. We see the tipping point for electric vehicles fast approaching and we are utterly focused on being ready to meet that demand. The Fisker brand will go beyond electrification, by taking the lead in design innovation and sustainability,"  added Fisker.
Nissan and Phoenix Group (UK)
Supporting Nissan Motor's fully electric and hybrid vehicle manufacturing operations in the UK, Phoenix Group has invested £80mn into the automotive manufacturer's Sunderland production plant as part of a five year loan.
Designated as the company's main production plant for new electric cars and SUVs for Europe the plant currently employs 7,000 people, and marks the latest in a list of investments made by Phoenix Group into sustainability. So far the company has invested over £500bn in affordable housing, infrastructure and sustainable development..
"We are delighted to support electric-only and hybrid vehicles being manufactured by Nissan in Sunderland. Supporting jobs and growth in every corner of the UK continues to be one of our key priorities as we play our part to help build back better and greener. We know that electric and hybrid vehicles will be key to combating the climate crisis that we face and Phoenix continues to invest to make a positive impact on our planet and to create a sustainable future," commented Chris Palmer, Head of Illiquid Assets Origination, Phoenix Group.
Hyundai Motor Group (US)
With ambitions to produce future EVs, enhance its production facilities and further its investments in smart mobility solutions, Hyundai Motor Group (HMG) has announced its latest plans to invest US$7.4bn into the United States (US) by 2025.
As a result of its investments, HMG and Kia aims to not only enhance its overall product competitiveness via the prioritisation of future mobility technologies - electrification and hydrogen energy - but also grow its electric vehicle (EV) manufacturing footprint to satisfy the market demand in the US. 
"I am excited to make this announcement on behalf of the Hyundai Motor Group. This investment demonstrates our deep commitment to the U.S. market, our dealers and customers. Hyundai will lead the future of mobility in the United States and around the world. Our efforts are proof positive that Hyundai will continue to pursue excellence in our current and future product line-up," said José Muñoz, Hyundai Motor Company's Global Chief Operating Officer and President and CEO of Hyundai Motor North America.
"One key element of Kia's transformation is transitioning from internal combustion engine to electrification. With our strategic investment in the United States to produce EV models, we are making huge strides to lead the EV market but also increase our contribution to the economies where we do business," added Sean Yoon, President and CEO of Kia North America.
In addition to this, HMG plans to work alongside local, private, and public sectors to further the US hydrogen energy ecosystem, "fostering a hydrogen society to create new business opportunities for a sustainable future." HMG also plans to launch a subsidiary in Washington D.C. to drive its investment in Urban Air Mobility (UAM), robotics and autonomous technologies.
Mercedes-Benz (Germany)
Mercedes-Benz has announced its latest landmark, producing its first electric saloon from its high-tech production facility - Factory 56, Sindelfingen.
"A new definition of luxury meets the future of production at Mercedes-Benz," proudly stated the automotive manufacturer, following the announcement that production had begun for the EQS electric saloon, dubbing the vehicle 'the first all-electric model' for the company. 
Factory 56 is a clear example of Mercedes-Benz's sustainability and CO2-neutral vehicle manufacturing efforts. The organisation has implemented several measures to enhance environmental protection and resource conservation. "As just one example, photovoltaic systems on the roof of the hall cover yearly around 30% of the electricity demand," said Mercedes-Benz.
"Our new all-electric luxury saloon EQS sets new standards, with a range of 770 km according to WLTP. At the same time, the EQS stands for sustainability along the entire value chain: from development through purchasing, production and the charging process to recycling. The EQS is thus a milestone on the way to our Ambition 2039, with which Mercedes-Benz is working intensively on a CO2-neutral new car fleet," said Markus Schäfer, Member of the Board of Management of Daimler AG and Mercedes-Benz AG; responsible for Daimler Group Research and Mercedes-Benz Cars COO.