Morgan Motor Company Embraces Consumer Customisation with Autodesk's 3D Design Solutions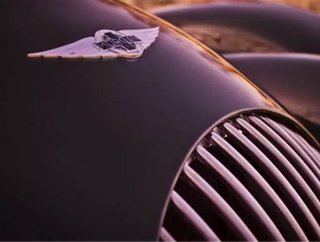 The tech giant, along with both HP and Nvidia, has teamed up with the niche automotive company to help maintain Morgans notoriously unique style and des...
The tech giant, along with both HP and Nvidia, has teamed up with the niche automotive company to help maintain Morgan's notoriously unique style and design of cars. Manufacturing Global spoke to Jon Wells at Morgan, and Tim Norman at Autodesk about the partnership.
 
Manufacturing Digital (MD): Could you talk me through how the partnership between Autodesk and Morgan came to be and the triggers which sparked this relationship?
Jon Wells & Tim Norman (J&T): Jon, Morgan Motor Company's Head of Design, introduced Autodesk software to the company when he joined, almost eight years ago. He was in his third year at University, during a work placement, and wanted to use the software that he'd been trained in and taught what he knew.
Jon formed the link between the visual-based aesthetic designer and the engineering team, drawing on technical and 3D and surfacing knowledge to interpret the aesthetics into an actual, physical component.
MD: How did the partnership fit into each company's, but especially Morgan's overall strategy and its general continuous improvement plans?
J&T: Morgan Motors combines the use of state-of-the-art technology with traditional manufacturing techniques. Using advanced software from Autodesk (Design Suite Ultimate which includes AutoCAD, Showcase, Alias, 3ds Max), designers can visualise their ideas and imagine things, pushing the boundaries of what engineers say is or isn't possible due to budget, money or workflow constraints. This helps attract young, emerging talent and improve the efficiency of their workflow.
Making design software easily available to students is therefore hugely important to both Autodesk and Morgan Motors as it helps give students an advantage when applying for jobs and gives companies the opportunity to bring in fresh young talent with ideas that can radicalise and improve the status quo. Autodesk is heavily vested in education and making its software freely available to students to feed into the next generation of designers, such as at Morgan Motors.
Morgan's working environment also encourages innovation and creativity that succeeds. Every member of the team has a completely different background and skillset and every part of the process is sat within 30 square foot. This means the company knows about project progress in real-time and can adapt swiftly to any changes and avoid hold-ups.
The team isn't only responsible for design and engineering, but also for testing and approvals, managing all the parts and doing the entire brand and marketing. Speed and efficiency are key here and that's where Autodesk software comes into play.
Morgan Motors has to be able to model something with accuracy, visualise it, commit to it and then demonstrate the idea to the shop floor and the other members of the team so they understand it.
MD: What is the process that occurs through Morgan's use of the 3D design solutions from Autodesk, also comprising the HP and Nvidia software, and what advantages do these solutions bring?
J&T: Design at Morgan is very much real-time. Engineers of all different fields, designers and craftsmen on the shop floors work together throughout the development of any new product.
The ability to quickly adjust and visualise new designs accurately is very powerful. Designs can be evaluated and signed off in confidence. Then accurate data can be relayed to the coachbuilders hand beating panel work.
The nature of handmaking one off cars using traditional methods can be slow. Being confident of a surface's volume and proportions on screen first prevents expense and time spent on costly rework later on. N
ews of any new model release can drastically affect existing sales of current Morgan models. This means getting to market quickly following a concept launch. In turn putting extreme importance on the tools we use. Powerful workstations (both mobile and static) need to be efficient and reliable.
MD: In what ways does this affiliation give Morgan a differentiator to market rivals?
J&T: The use of the design tools enables Morgan Motors to continue to build cars with traditional methods, blending traditional body and trim with modern drivetrain and underpinnings.
The character, story and personality injected in this nature of manufacturing is only made possible by being able to increase the efficiency of the upfront design work. 3D rapid prototyping, CFD analysis and modern CAD design /visualisation work in harmony with hand beaten panel work, carpentry and leather trimming.
A fusion of old and new which is unique to Morgan cars and gives them a clear differentiator in the market.
MD: How much is the trend of consumer customisation playing a role in the importance of this partnership, and how do you expect the trend to develop over the coming months and years?
J&T: Consumer customisation is something that Morgan Motors takes very seriously. The British motor company featured a very interesting piece of car configuration technology at the Geneva Car Show earlier this year, thanks to its partnership with Autodesk and the technology behind the design process.
The configurator (3D visualisation and virtual prototyping software called Autodesk VRED) allowed users to configure their dream Morgan 3 Wheeler based on the array of options available to them with the 2014 model.
There are some interesting challenges in this project: one of Morgan's key selling points is the extreme personalisation possible with their "bespoke" cars. For instance, for a modest premium you can basically choose any colour you want for your new Morgan's paintwork.
The configurator on the stand made use of an iPad as the primary input device – to select colours for the paint and the leather as well as the various decals and options available to you – with the results generated in close to real-time and displayed on the wall-mounted screen.
This fits in well with Autodesk's own strategy to democratise design and to make its software available to designers, consumers and the Maker Movement. Autodesk has developed many consumer-facing products and, by giving students access to technology and also making software available on a pay as you go basis, the idea is that more people can use the software and become designers than ever before. 
MD: How do both Autodesk and Morgan expect this partnership to grow in the future and what exciting projects are in the pipeline as a result?
J&T: We plan to continue to work closely together to incorporate innovations in technology to better serve our customers.
Every Morgan is designed bespoke to its owner but to be able to increase the speed in which we can visualise a car for the client (in doing so provide more alternatives) adds to the unique tailored experience.
Time and money can be further saved in the upfront design stage as the technology evolves. Autodesk and HP continue to work closely with small companies like Morgan providing valuable expertise in understanding how to get the most from their software / hardware.
There are currently two very exciting new products scheduled over the next 18 months. Both of which are currently being designed and evaluated on screen.