Porsche: sustainable manufacturing on World Earth Day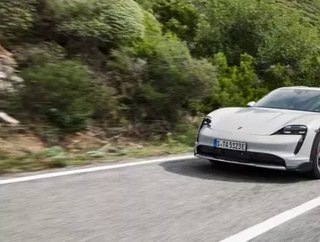 Porsche shines a light on sustainable automotive manufacturing on World Earth Day 2021...
Raising awareness for climate protection, Porsche underlines its sustainability ambitions on World Earth Day 2021.
#Project1Hour
To raise awareness of climate protection among its workforce, automotive manufacturer - Porsche - today allocated one hour for its employees to spend the day focusing on the topic, providing information and facts on the consequences of climate change.
Prosche's commitment to climate protection
Committed to the Paris agreement, Porsche identifies the important role that decarbonisation plays and as such has set ambitious targets to achieve carbon neutrality throughout its entire value chain, for the entire lifecycle of its newly sold vehicles by 2030. 
Over the next 10 years Porsche will invest over €1bn in decarbonisation measures.
"We have already made concrete decisions to this end through our decarbonisation programme. Every individual can make their own personal commitment, too," says Oliver Blume, Chairman of the Executive Board of Porsche AG. "Volkswagen Climate Day makes a contribution to climate protection: it will help raise awareness and convey the necessary information so that we can counter climate change by taking action ourselves."
A holistic approach
For Porsche carbon neutrality means, "maximum avoidance and reduction of carbon emissions." Only when such methods have been exhausted will Porsche use "carefully selected carbon offsetting measures to close the gap to ensure a carbon-neutral footprint."
So far all of Porsche's major locations have been carbon neutral since the beginning of 2021 "Zuffenhausen since 2020, followed by Weissach and Leipzig in January 2021."
In addition, Porsche reached another major milestone creating the world's first electric vehicle (the Taycan Cross Turismo) to be carbon neutral throughout its entire use phase. With plans to make over 80 per cent of vehicles sold purely electric models or plug-in hybrids by 2030.
For more information on manufacturing topics - please take a look at the latest edition of