Protolabs: Battery Market - Europe Races to Secure Its Place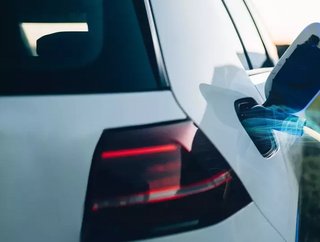 Manufacturing Global takes a look at Protolabs latest research on the European battery market 
Currently, Europe's battery industry is still in its infancy, the global market for lithium-ion batteries is dominated by Asia, with Europe accounting for 6% of the world's production. But as the global demand for batteries increases, with expectations to be 14 times greater by 2030, it will be important for the continent to secure its domestic supply, create a globally competitive industry, and capture more of the global market. 
"The future is electric. For Europe to meet its climate goals, the fossil-fuel age must give way to the electric age. And that means it needs a domestic battery supply," stated Protolabs.
In a recent report from Protolabs titled: 'In charge: Can Europe become a battery power in the electric age?' the company surveyed 200 industry executives in 7 European countries: France, Germany, Italy, Spain, UK, Netherlands and Norway.
Can Europe's battery makers respond to demand? 
For the first time since 2015, Europe in 2020 overtook China as the biggest electric vehicle (EV) market in the world. Currently, it is estimated that there are 1.8mn EVs on the roads in Europe, which is expected to increase to 30mn by the end of the decade.
"We now see a tremendous acceleration towards a 70% penetration of fully electric cars by 2030. The battery industry has been prompted to respond to that acceleration, with a big focus on European capabilities," said Francisco Carranza, Vice President of Sales and Marketing at Automotive Cells Company (ACC), a joint venture between Total and Groupe PSA. 
When asked what is driving the growth of battery and battery storage manufacturing in Europe, 40% attributed it to the expansion of R&D and a manufacturing ecosystem in Europe, while 29% reported a surge in consumer uptake of EVs, and 23% said the interest of the non-automotive transport sector.
Whilst 80% of the world's lithium-ion batteries are made in China, Europe is confident that it can compete, ranking research and development as the area it is most confident in (65%) followed by innovative product design (63%), and retaining and attracting talent (61%).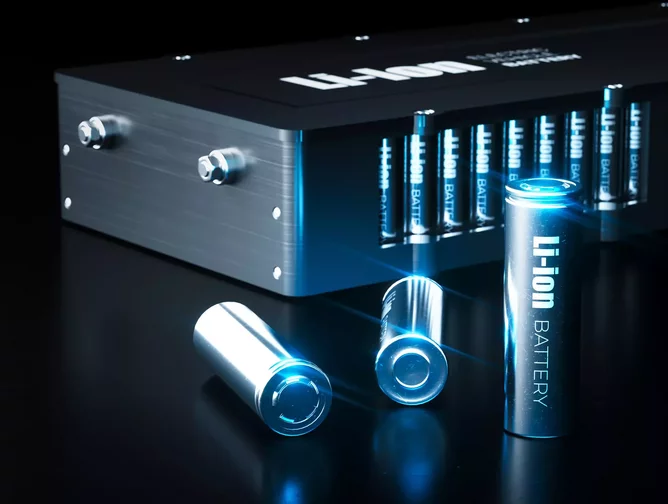 Bringing the Supply Chain Home
With COVID-19 accelerating the need to move supply chains closer to home, res-shoring and near-shoring of supply chains increase resilience and speed to market, and lowers carbon footprint. Of those surveyed, 82% are developing/expanding their additive manufacturing, 80% are moving their supply chain closer to manufacturing, and 79% are partnering with specialist technology providers or end customers. 
As companies begin to better grasp their supply chains, over the next 12 months, they will be focusing on innovation. 82% of those surveyed report that they are launching a new battery product or storage system, with 78% researching or producing alternatives to lithium-ion batteries.
However, while manufacturers are driving their innovation and supply chain resilience, finding talent remains a challenge. Despite 58% of those surveyed believe their workforce has a good or daily good level of skills to drive innovation,16% state that they still need to recruit from abroad and 28% lack some or seriously lack the skills to innovate.
"There are so many companies that are establishing operations now, and it's very hard to recruit the right talent if they're already working within the industry," says Francisco Carranza, Vice President Sales and Marketing at Automotive Cells Company (ACC), which is currently planning to develop gigafactories in Douvrin, France, and Kaiserslautern, Germany.
"So we need to work very heavily with universities and engineering schools – try to help them with the transition, so we get more people with the right expertise and the right motivations going into the electrical and chemical side of the industry after graduation."
The Battery Evolution
"ESG is becoming really important in this industry," said Isobel Sheldon, Chief Strategy Officer, Britishvolt. 
While batteries can help the European Union to achieve climate neutrality, it could have an adverse effect if sustainable production, deployment, and waste management isn't prioritised as more industrial processes are introduced. "We have to make sure we take the carbon out of the conversion processes of the refined material or post refining," added Sheldon.
Of those surveyed, 64% feel the need to differentiate their businesses by increasing their environmental credibility, while 58% say sustainability principles will give European battery makers an edge in the international market.
However, 'green energy needs to be for everyone', with 57% of those surveyed struggling with using renewable energy in the production process, and many struggling to embed sustainability measures into their organisations, it will be important to get the right infrastructure in place in order to adopt a sustainable and circular economy.
Risks Loom on the Horizon
With battery manufacturing being a key part of the EU's plan to decarbonise the transport sector, 52% of those surveyed see financial support from the government as the best way to grow Europe's international market share. 27% valued public awareness campaigns to raise end-user demand as one of the best ways to grow, and 23% said local battery cell production. 
However, there are some key challenges holding Europe back, as demand grows 44% worry about the future availability of raw materials, with other factors ranging from understanding policy trends and public awareness to weak regional supply chains, circular economies, and competition.