Raising investment post-Brexit: how alternative finance can help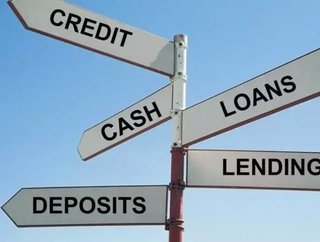 The value of the sterling has dropped to the lowest level in the last three decades, following the UKs decision to leave the EU on 23rd June 2016. Buoye...
The value of the sterling has dropped to the lowest level in the last three decades, following the UK's decision to leave the EU on 23rd June 2016. Buoyed by this, manufacturing firms in the UK are placing exports high on the agenda as the UK becomes a more attractive place to conduct business post-Brexit.
There is a clear opportunity from both a domestic and international perspective when it comes to exporting, and manufacturing firms must consider further investment and working capital levels to enable them to benefit from  this new business landscape. Businesses in any sector have been cautious about how and when to raise investment, given the level of uncertainty in the current economic climate.
The manufacturing sector must take up the opportunity to fuel its own growth through boosting existing export strategies, or utilising finance to begin exporting altogether. Many firms in this sector have operated at modest levels of profitability while retaining a strong asset base, meaning that accessing the value in these assets could be the key to financing future exporting activity.
Using assets as a growth finance tool
Asset based lending (ABL) is a form of financial support which is based on the value of unencumbered assets listed on a firm's balance sheet, ranging from machinery, to plant or even commercial property. When each of these assets are combined together, they can be used as collateral to help a firm's cash position as credit is extended against the item's value. These funds are then used to provide working capital in the long term, in addition to financing a specific phase within a firm's lifecycle, such as an expansion, hiring or conducting business in new areas.
As an alternative funding solution, ABL is not always considered as the first choice option when firms are looking to third parties for financial support, but due to the industrial, machinery-based nature of the manufacturing sector, it is an option which firms should consider.
SMEs in the sector
For a newer manufacturing firm or divestments from a larger company, the recent levels of profitability may not support a traditional non-securitised loan. It may be the assets within the business, rather than the firm's financial performance, which are the key here. If required, an additional cash loan can be offered on top of the value of a firm's assets, to further increase the sum available to fund future business decisions.
Funding any sort of large business decision, e.g. exporting, is not just about the initial cost, nor indeed the long-term growth possibilities. Short term working capital is also vital during these processes, as it keeps activity running as usual. By releasing the value of a firm's assets in the form of credit, ABL can help provide a stable level of cash flow, in order to finance a business strategy in the longer term. This is particularly important for smaller firms within the manufacturing sector, who may not have the funds at hand to support both a longer term strategy and the day-to-day running of the business.
Can alternative finance offer more than a bank?
A traditional lender, such as a high street bank, will look at the cash generation of a business before considering its collateral as the basis of a loan. In the majority of cases, getting a loan from a traditional lender can be a drawn-out process, particularly for smaller manufacturing firms looking to finance an exporting programme. Mainstream banks may be unwilling to support this activity full stop, particularly in a time of economic uncertainty.
In contrast, alternative lenders provide a more flexible option for asset rich firms, or for smaller enterprises where cash generation levels are more prone to fluctuation. Whilst alternative finance is a broad sector with a variety of options, manufacturing firms should look towards more specialised offerings to work in their favour, such as ABL, to unlock the cash tied up within their businesses and raise investment. By doing so, these firms will have the financial resource available to conduct business in new areas, expand and grow in a post-Brexit world.
Jon Hughes is Commercial Director, ABL, at Independent Growth Finance