Strata Manufacturing is set to further digitise its manufacturing operations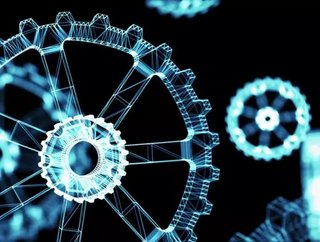 Located in the UAE, Strata Manufacturing remains at the forefront of aircraft manufacturing, building strong ties with Airbus, Boeingand Leonardo-Finmec...
Located in the UAE, Strata Manufacturing remains at the forefront of aircraft manufacturing, building strong ties with Airbus, Boeing and Leonardo-Finmeccanica Aero-structures division.  A wholly owned subsidiary of Abu Dhabi's Mubadala, the business is even a tier one supplier to FACC AG, SAAB and S.A.B.C.A.
The company has recently announced its plans to implement a new robotics system in partnership with Digi Robotics Technologies (DGWorld), which will see the business automate its operations assembly unit, including drilling, reaming and countersinking — activities that are critical in the production of aircraft components, Arabian Business has reported.
Upon completion, the new system will be fully integrated into Strata's production line that produces composite aerostructures for major aircraft manufacturers.

"Strata's move towards automating production capabilities with the use of robotics alongside our employees will offer greater efficiency advantages for our global customers," said Ismail Ali Abdulla, Chief Executive Officer, Strata Manufacturing.

"Investing in transformative research and technologies has always been key to our international growth strategy and partnering with DGWorld, a UAE-born firm, demonstrates that the 'Made in the UAE' brand has much to offer on this journey. This partnership enables us to expand our technological qualifications on several customer programmes, making us more advanced, competitive and efficient — a future that we are looking forward to as Abu Dhabi realises its ambitions in transforming its economy into diverse industries, inclusive of a sustainable aerospace sector."
See also
"We are delighted and proud to work with Strata on such an innovative and prestigious programme within the UAE. We believe this strategic partnership between DGWorld and Strata will propel us towards the futuristic vision that the UAE is leading in digitalisation, smart technologies and industry 4.0," commented Bilal Al Hattab, Chief Executive Officer, DGWorld.
The partnership follows the company's decision to collaborate with DHL Global Forwarding at the end of 2018. The five-year agreement will enable the introduction of Fourth Party Logistics (4PL) services, which will further transform Strata's supply chain capabilities.
As part of the agreement, DHL Global Forwarding will build up a 2,500-square-meter warehouse in Abu Dhabi for storage and consolidation of all Strata shipments, equipped with high-volume racking, as well as fully-managed kitting, packing and dispatch process to support the company's growing capacity requirements.
"We're excited to partner with Strata Manufacturing to support its growth strategies. With the aviation industry expecting positive growth, Strata's growth horizons for its wing components and tail assemblies continue to look optimistic," added Amadou Diallo, Chief Executive Officer, DHL Global Forwarding Middle East and Africa.