Think your production line couldn't get any more productive? Think again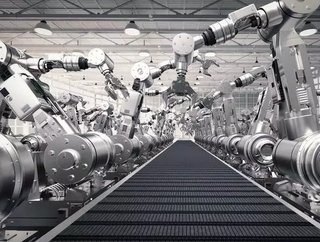 Not long ago we came across a very experienced scientist tasked with fixing an underperforming confectionary line. He was planning an in-depth theoretic...
Not long ago we came across a very experienced scientist tasked with fixing an underperforming confectionary line. He was planning an in-depth theoretical study to find a way to solve the problem. That study would take longer than a year to complete. Instead within weeks we got the information we needed. We used a range of simple off-the-shelf sensors which helped us identify and fix the problem quickly. The sweets were soon flying even faster off the production line.
This is a great example of where companies can go wrong when they want to improve performance. But perhaps a bigger mistake is to decide things can't get any better. When you think you've squeezed everything you can out of your manufacturing plant, I bet you can get more.
Even after you've used traditional tools like lean manufacturing and Six Sigma, there could be untapped opportunities for improving productivity. Those opportunities could deliver tangible benefits within a short time and for a low capital investment. The current wave of consolidation in the consumer goods sector means those opportunities should be in high demand – to ease post-merger integration or ward off a takeover.
What's stopping you?
These are the main stumbling blocks:
Reliance on OEMs – Equipment manufacturers' service support teams are geared towards modifications, maintenance or breakdown recovery, not optimising performance. What's more OEMs develop machines for a broad range of companies or applications. That means they won't operate at their best for your specific process or product.
Stretched resources – Sometimes staffing strategies and re-organisations leave companies with teams without technical know-how. That limits the level and speed of improvements, resulting in over reliance on external knowledge and resources to solve problems. Internal resources have limited time to deeply understand a root cause and find answers. This results in short term 'patches' not long term solutions. Limited funds for making these fixes – despite a strong business case – often compounds the problem.
Thinking in silos – Technical experts in research and development often don't communicate effectively with operations. Those experts might be located off-site and struggle to understand the day-to-day manufacturing challenges.
Low aspirations – Downgrading productivity targets to reflect historical underperformance can suppress any ambition to improve.
High margins – These bring complacency and allow companies to live with low productivity.
Sound familiar?
These problems can be overcome. Here's how:
Develop a deep process understanding – Make sure you understand the core process principles and functionalities of your equipment. We've seen processes with waiting times of more than 20 per cent of the cycle time – based on the equipment supplier's recommendation, with no real technical justification.
Bring people together – Combining multiple disciplines like engineering, science and operations with cross-sector experience is invaluable. We introduced a coating methodology used by pharmaceutical companies into a food manufacturing line, increasing productivity by 30 per cent.
Test quickly – There are lots of ways to test ideas cheaply and fast. Avoid long academic and theoretical approaches like the exercise planned by the scientist in the sweet factory.
Evaluate the end-to-end impact of improvements – To build a business case, work out the impact of improvements on the whole of the process, not just the specific step involved. When we installed a vision system to check for imperfect sweets, this didn't just allow the manufacturer to spot them early and discard them. It also meant they could remove and clean up the reusable trays that carried the sweets to make sure they didn't damage the next batch. This had a significant impact on overall performance.
It's well worth it
We've seen lines achieving more than 30 per cent higher output through low-cost retrofit upgrades. You can incorporate new technologies like connected manufacturing into existing lines. You can do that through simple modifications, adding sensors and feedback systems, making on-the-fly adjustments which weren't possible just a few years ago. Why not take my bet and stretch those productivity targets?
By Michele Barone, Consumer and Manufacturing Expert at PA Consulting Group