Top 10 confectionery manufacturers in the world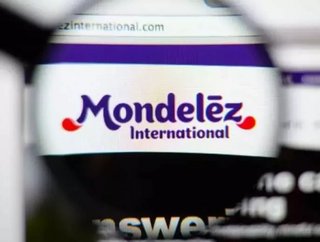 Mondelez International Inc. has officially abandoned its pursuit of Hershey Co., which would have created the biggest confectionery conglomerate in the...
Mondelez International Inc. has officially abandoned its pursuit of Hershey Co., which would have created the biggest confectionery conglomerate in the world.
Mondelez offered a $23 billion cash-and-stock bid to Hershey, but it was declined, and now the company has announced that it will cease its attempts.
Considering Hershey's outright rejection, it's quite surprising to learn in what order these two businesses rank in the 10 top confectionary manufacturers in the world (according to Candy Industry). The list is as follows:
10. Grupo Arcor
Established in 1951, Argentinian food company Grupo Arcor – known more simply as Arcor – specialises in confectionery which is created in its 39 Latin American factories and distributed worldwide. It is the Argentine group with the most open markets in the world, exporting to over 120 countries.
9. Haribo
Haribo is a German sweet company created in 1920, specialising in jelly candy and characterised by iconic shapes. It is distributed all over the world, currently expanding into Asia, and has opened a production facility in the UK and, soon, Brazil. The company holds its largest presence in Europe, with steady popularity in Britain.
8. Perfetti Van Melle
This Italian confectioner was formed in 2001 and has grown swiftly ever since. It owns 30 subsidiary companies and distributes to over 159 countries. Perfetti Van Melle manufacturers such popular brands as Chupa Chups, Fruittella, Mentos, and Smint.
7. Lindt & Sprugli
Swiss chocolate company Lindt & Sprugli was formed in 1845 and was originally known for its truffles, now better recognised for soft spherical chocolates wrapped in a harder shell. While demand for the company's products diminished hugely in the US over the years, the brand has maintained popularity across Europe, and in Australia, where Lindt ice cream is available.
6. Hershey Co.
Hershey was created in 1894 and is the largest confectionery manufacturer in the US. Known for its Kisses and Reese's series the company is known worldwide, although it has slid further down the rankings in recent years. However, it remains one of the most popular in the world.
5. Meiji Co.
Japanese confectioner Meiji, established in 1916, creates pharmaceutical products as well as sweets but is known internationally as the creator of Hello Panda and Yan Yan. Its other avenues of revenue in both foods and medicines have ensured a high ranking for the company.
4. Ferrero Group
Founded in Italy, Ferrero is the third largest confectionery manufacturer in the world, having been founded in 1946. Ferrero invented the hazelnut cream found in its iconic Ferrero Rocher, and thanks to products such as this, the Kinder line, and Nutella, the secretive company is enormously popular all over the world.  
3. Nestlé
Nestlé is a Swiss food and beverage company founded in 1866, best known for products like Kit Kat, Nesquick, Nespresso, and Maggi. It is the largest food company in the world measured by revenue, and is enormously popular worldwide, continuing to acquire big businesses and make its mark in every possible sector.
2. Mondelez International
American multinational company Mondelez, established just four years ago in 2012, now consists of some of the most famous food brands in the world such as Oreo, Milka, Toblerone, TUC, and Cadbury. It operates in 80 countries with a yearly revenue of around $36 million.
1. Mars Inc
Also an American company, established in 1911, Mars has gone from strength to strength. It manufacturers some of the most famous confections in the world, including M&Ms, Galaxy, Snickers, Skittles, and of course Mars bars. It is the sixth largest privately-held company in America, and the best-known company in its sector globally.