The top issues keeping food manufacturers awake at night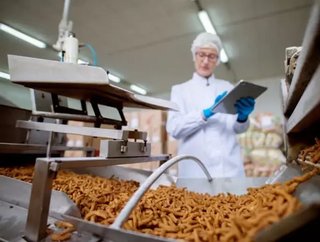 The ramifications of Brexit will differ for each manufacturer and their supply chains. The largest uncertainty is whether we will continue to trade with...
The ramifications of Brexit will differ for each manufacturer and their supply chains. The largest uncertainty is whether we will continue to trade with Europe tariff free. If not, some may be disadvantaged by tariffs, such as those selling finish products into Europe, whilst others will see these same tariffs make their UK offering more competitive. For consumers, if we have tariffs the choice will be higher costs or switching out of imported goods. For example, the vast majority of produce stocked on UK shelves is imported from Europe. In 2013, Italy, Spain and France produced almost 68% of all European fresh fruit, and 47% of fresh vegetables.
If Brexit also leads to a weaker pound, there could be a double whammy of tariffs and increased underlying cost of imported raw materials, plus the potential increased cost of in the supply chain of complying with border controls. With this level of uncertainty, it is not surprising that in many manufacturers the level of Brexit contingency planning is not advanced and waiting for signals of how the deal may unfold.  
However, if Brexit also leads to deregulation, particularly in farming, or limits the growth of multi-national manufacturers in the UK, this could present an opportunity. The successful manufacturers will be those who adapt quickly to capitalise on the opportunity of Brexit, not just do their best to mitigate the risks.
Trouble recruiting talent
Another impact of Brexit is the availability of low skilled labour, many manufacturers are already reducing reliance on agency labour and increasing the proportion of permanent staff, with others finding seasonal spikes in volume more difficult to manage. We're also seeing more people leave the UK as a result of the referendum, which has already had a knock-on effect across manufacturing sites.
More broadly, there's a long way to go before the grocery sector really appeals to top talent – including aspiring graduates. Challenges in the talent pool and pipeline have emerged due to an uninspiring perception of the food manufacturing industry. Only four of the Times Top 100 Graduate Employers are food manufacturers, and none of these work in fresh supply – one of the most challenging areas of FMCG. The industry needs to think creatively about how to recruit and retain talent, especially in the complex chilled and fresh sector which requires a curious mind to ensure it functions well.  
Grocery offers fast-paced, challenging and rewarding careers, with interesting and valuable problems that require top talent to solve. Attracting talent should be easy, but the industry has not yet managed to compete with the perception of working in sectors such law or banking. Pictures of people in white jackets and high visibility clothing don't necessarily paint an accurate view of how exciting the sector can be. Manufacturing changes rapidly and feedback loops are short, so the cream should rise to the top, with talent offered the opportunity to progress.
There are some companies that are doing it well. Aldi and Lidl offer unbeatable graduate programmes by paying market leading salaries, offering quick progression paths, world travel opportunities and dedicated training. This winning combination has kept the very best people loyal, with 90% of Aldi's 180 directors joining as graduates. It's interesting that none of the analysis on the strength of the discounters focuses on its recruitment of top notch graduates, which could be a major factor in their success so far.
The rise of the discounters: competitive pricing pressures
The growth of the discounters and changing retail markets are presenting ongoing challenges and the natural reaction to this kind of increased pressure is for manufacturers to squeeze out costs. Companies that have significant accounts with major retailers face huge pressure to find cost savings. It's an evolution of competitive pressures, but the discounters are not disappearing anytime soon, so manufacturers will need to beat a new path. Success or failure hinges on how fluid manufacturers can be with their response to financial pressures, which are more or less acute at any given time.
However, cost savings alone aren't enough to grow the top line. Only the most creative manufacturers who are strong in areas such as brand and innovation will be best placed to support the larger retailers' drive to regain or retain market share. Our research shows that less than a third (27%) of consumers shop at a supermarket due to its selling the cheapest products, the fourth biggest driver for shoppers into store behind location, quality and familiarity. This represents a huge opportunity for the larger retailers to fight back. Rather than acting on a "gut feel" that cheapest is best, multiples should focus on promoting their existing differentiators such as convenience of shop to fully capitalise on the fact that 94% of customers who shop at a discounter also shop at a multiple.
What does the future hold?
The food manufacturing industry continues to evolve, but ultimately, as before, those who win will have lowest cost supply chains that deliver innovative products that delight customers. Manufacturers must continue to challenge themselves to transform their cost base, supply chain and products to ensure they stay ahead.
John D'Arcy is the Associate Sirector at Newton