Top three ways to increase productivity in your warehouse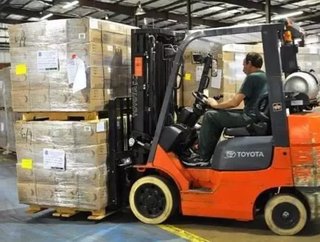 Your warehouse is an integral part of your business process, and its performance can affect both input and the output of your company. Having a producti...
Your warehouse is an integral part of your business process, and its performance can affect both input and the output of your company. Having a productive warehouse is an important step in building a profitable firm, so taking the necessary steps to ensure it is running efficiently can really help you to build customer satisfaction through quick and prompt service.
But where to begin? With so many variables in play, such as labour, stock, and scheduling, which parts should you prioritise for change? You also need to consider whether you are doing too much too soon, as an all-new system may cause chaos and confusion as everyone tries to adapt. Careful planning and targeted change are required for an increase in efficiency. We've decided to help you out by sharing our top three ways that you can increase the productivity in your warehouse.
Setting up an effective warehouse management system
One of the most important improvements you can make to a busy warehouse is to install an effective warehouse management system (WMS). Choosing a WMS that suits your business can help you to increase productivity through the planning and management of processes like scheduling, staffing, and inventory, among many others. What's more, a good system will allow you to control everything easily from one software package.
Look for a WMS that is easy to use to minimise the time required for staff training. You should also look for software that has the capacity to produce metric reports, so that you can evaluate data and look for areas to improve the efficiency of your business processes. However, with so many warehouse management systems on the market, you might feel a bit overwhelmed when trying to find the one best suited for you. Thankfully, Software Advice has put together a comparison list of the most popular systems, each with their own reviews and ratings.
Upgrade your machinery and keep it serviced
A workman is only as good as his tools, or so the saying goes, and this certainly applies to the productivity of your warehouse staff. Having machinery that both speeds up and decreases the difficulty of tasks will allow your staff to accomplish a lot more during their shifts. Providing mechanical assistance for labour-intensive tasks can also reduce the risk of injury to your staff, although they will have to be properly trained. Making the jobs of your employees easier will also contribute to a boost in morale throughout the team, another key ingredient for increasing productivity.
However, investing in the latest warehouse machinery is not the end of the story. Your staff will need training in the use of your new equipment, and you will have to be aware of when servicing is required to avoid breakdown in the future. Firms like Impact Handling can provide the full package when it comes to purchasing your new machinery, offering affordable renting and purchase options, as well as full servicing, parts, and training. Going through a single solution provider can also help you to avoid having to deal with multiple companies in the future.
Optimising your warehouse's layout
If your stock is only occupying a small space in a storage facility, the layout of your warehouse might not seem important. But, as soon as you expand your business and carry more products, the way you have organised the floor plan suddenly becomes imperative. If your staff know exactly where they are going when they are picking up or storing stock, they will be able to cover a lot more orders in a shorter amount of time. Likewise, storing items that are frequently bundled in the same area can help cut down time spent moving between areas that are further apart. Having designated areas for stock deliveries near to pick-up and drop-off points for your delivery drivers will also allow them to speed up their turnaround time.
Look to optimise the verticality of your warehouse rather than investing in more warehouse space – not only will this save you money in warehouse fees, it will also shorten the time your workforce has to spend moving between more than one warehouse. You can also invest in space saving storage solutions; look for units that can hold more products than standard shelving, or find units that are more suited towards the items that you stock. For example, if you often use pallets you should opt for pallet racking. There are specialist companies, like Dexion, who can help you to find the ideal storage solution for your business.
Follow these three top tips and you can increase the productivity in your warehouse. Remember not to rush into a new efficiency regime; take your time planning everything out and introduce things gradually. You can then look forward to increased profits and improved customer satisfaction for your firm.