Unilever joins forces with Veolia for sustainable plastic packaging partnership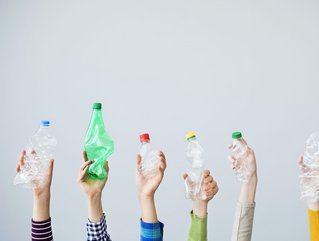 Unilever has signed a three-year agreement with Veolia to improve waste collection and sustainable packaging.
Unilever has signed a three-year agreement with Veolia to improve waste collection and sustainable packaging.
Under the deal, the companies will work together on emerging technologies that will help create a circular plastic economy.
The project hopes to help promote sustainable packaging in different geographies, starting in India and Asia.
The work will focus on material collection, which will help channel recycled content back into the value chain.
SEE ALSO:
Through the agreement, Unilever and Veolia say that they "acknowledged that the issue of plastic waste is a shared responsibility."
Resource management firm, Veolia, said it will work with Unilever to implement used packaging collection solutions, add recycling capacity and develop new processes and business models.
"The scale of the plastic waste issue is getting worse, not better, with the production of plastics expected to double over the next two decades," said Marc Engel, Unilever's Chief Supply Chain Officer.
"We all have a lot more to do to address this critical issue and we hope that by partnering with Veolia, a world leader in waste management, we can take meaningful strides towards a circular economy."
Unilever, the company brands such as Ben & Jerry's, Hellman's and Lipton, has pledged to make all of its plastic packaging reusable, recyclable or compostable by 2025.
Plastic packaging is still a prevalent problem with just 14% of the plastic packaging used globally being collected for recycling after use, according to the Ellen Mc Arthur Foundation.
Laurent Auguste, Senior Executive Vice-President of Veolia for Development, Innovation and Markets, added: "There is an undeniable need to transform the current way plastic packaging end of life is managed in order to reduce significantly its environmental footprint.
"It will take a collaboration of a new kind between all the actors of the value chain.
With this global partnership, Veolia and Unilever join forces in various geographies around the globe and, from the collection to the recycling, take a leadership role to redefine a responsible and sustainable future for packaging".