Volkswagen to train 22,000 e-mobility production employees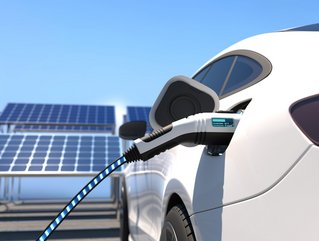 Volkswagen's Wolfsburg plant has announced that it will train 22,000 production employees in e-mobility manufacturing by 2025, using an escape room
Volkswagen is launching a new internal campaign to train and develop production employees who specialise in e-mobility, at its Wolfsburg factory in Germany, in an innovative new method using escape rooms.
Electric vehicle manufacturing
Volkswagen is Europe's largest car manufacturer with a revenue of US$284bn. In addition to the new e-mobility campaign, Volkswagen aims to make the Wolfsburg factory an electric vehicle factory in the next few years.
The Wolfsburg factory has also opened an eMotionRoom where the 22,000 production employees can participate in a transformation process experience of the electric vehicles.
This one-day training programme (eMotionDay) precedes production of the all-electric ID.3 model at the Wolfsburg plant, which will begin in late 2023.
Escape room creates innovative learning opportunity for manufacturers at Volswagen
The eMotionRoom was developed by the Volkswagen Group Academy. In teams of four people, participants solve problems in each room to unlock the door, while being guided by a video link. Each room takes on a different era:
The first room is set in the 19th century at the invention of the electric motors
The second room follows the history of the Wolfsburg factory
The final room covers the digital future of driving.
They have just 20 minutes to complete all three.
The team leading Volswagen believe that the concept of an eMotionRoom is key to successful transformation.
"Volkswagen is constantly working on innovative training and development concepts as we move towards becoming a provider of sustainable and software-oriented mobility," explains Gunnar Kilian, Board Member for Human Resources. "The more digital our world becomes, the more crucial our team's skills become for our competitiveness. Volkswagen has launched a broad-based retraining campaign at its German sites, and the escape rooms play an important role in this initiative. After Zwickau and Emden, we are now rolling out this successful concept at our largest plant here in Wolfsburg."
"The eMotionRoom principle has already met with very positive feedback from our employees in Zwickau," said Gerardo Scarpino, Deputy Chairman of the General Works Council. "The idea proved extremely popular – that is why we have included it for Wolfsburg, too. The transition to e-mobility can only happen together with our colleagues. Getting them on board, inspiring and training them is absolutely crucial to our collective success. That is because we can only master the transformation together – and the eMotionRoom is a key part of the puzzle."
E-mobility in Spain
Earlier this month, the Prime Minister of Spain, Pedro Sánchez, and Volkswagen Group CEO Oliver Blume met in Madrid to explore a investment plan which will include an electric mobility industrial hub.
"Together with the Spanish government, we are ready to transform Spain into a European e-mobility hub," said Blume. "The investment plan will create sustainable growth in Spain. According to our estimates, it will contribute reduce CO2 emissions by 2 million tons per year and boost the country's economy by 21 billion euros. In addition, the plan will help to secure and create more than 145,000 jobs with a positive impact of over 2.4 billion euros on taxes and contributions to Spain's social security system."