Volvo, Bombardier, McLaren, Aston and others halt production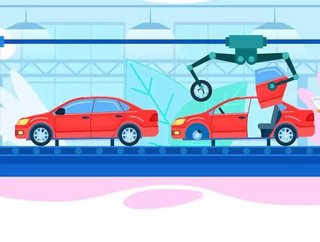 Aston Martin, McLaren, Morgan and Volvo halt production as the COVID-19 pandemic continues to spread. Aston Martin Aston Martin has announced that i...
Aston Martin, McLaren, Morgan and Volvo halt production as the COVID-19 pandemic continues to spread. 
Aston Martin
Aston Martin has announced that it will temporarily suspend all manufacturing operations at its Gayden, Newport Pagnell and St Athan plants in the UK, following the Prime Minister's call for non-essential businesses to temporarily shut down. The plants are currently scheduled to reopen 20 April 2020, but this date may change as the pandemic develops. 
CEO Andy Palmer said that "it is our responsibility to ensure we do all we can to support the government's efforts in slowing the spread of Covid-19 over the coming weeks."
He added: "I hope and believe that our national fight against this dreadful virus will be successful, and as soon as we have the ability, we will, of course, return to normal operations."
McLaren
McLaren's plant in Woking, UK, and its carbon-fibre component production site near Sheffield has also suspended manufacturing until the end of April at the earliest. 
McLaren announced in its statement that it was "taking this action to ensure the safety of our workforce in light of the latest government advice and so that the company is well placed to resume operations as smoothly as possible in the future."
Volvo
Meanwhile, over in Stockholm, Poland, Volvo car corporation has confirmed that a majority of its manufacturing plants are closed. As the virus continues to hit economies across the world hard, the manufacturer has assessed that there will likely be a weaker demand for its products and services, and as a result, this could have a negative impact on the group's financial development. 
Chairman Carl-Henric Svanberg said: "The board is closely monitoring the development and how this very difficult situation that the world finds itself in will affect the Volvo Group and in particular the demand for its products and services." 
SEE MORE:
Other plants in Europe 
Morgan, a company that specialises in sports cars, has also closed its Malvern factory. A spokesperson reported: "We have made the decision to close our factory for the next four weeks to minimise any movement of staff and partners."
Canadian company Bombardier has also announced that it has closed its plant in Belfast, Northern Island, in order to comply with the aforementioned governmental restrictions. The Belfast plant will suspend operations for four weeks, pending review after. The company's senior leadership team has agreed to forego any pay during this period. Bombardier will also suspend its financial guidance for 2020 in order to evaluate the impact of the pandemic.
"Since the coronavirus outbreak, the company has been focused on keeping our employees safe, serving our customers to the best of our ability during these difficult times, and taking the necessary actions to protect our business for the long term," says Bombardier chairman Pierre Beaudoin.
"In addition to the actions announced today, Bombardier has cut all discretionary spending, is continuing the work on closing the previously announced transactions, and is pursuing additional measures to enhance liquidity."