Why an injection of funding from big corporates would be positive for the manufacturing sector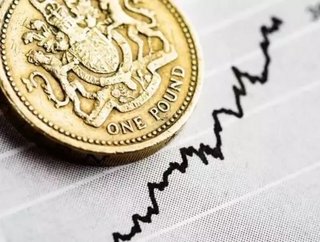 Since the financial crisis of 2007/2008, UKmanufacturers have been reluctant to access external funding, despite record low interest rates and incentive...
Since the financial crisis of 2007/2008, UK manufacturers have been reluctant to access external funding, despite record low interest rates and incentives for investment.
The EEF suggests with the manufacturing disillusionment with the banking sector has led to a move towards self finance; creating the opportunity to be masters of their own destiny.
However, recent results show a new post-Brexit optimism for the future of manufacturing in the UK and there are calls for the UK Government to embrace an industrial strategy encouraging investment, with a view to compete globally following the UK's departure from the EU.
The reticence shown by manufacturers to accept external funding may be cured in part by investors who can show they genuinely understand the market and can demonstrate manufacturing specific expertise; as well as offering more competitive prices.
Aside from the traditional high street banks there are calls from some investment banks encouraging larger corporates to become involved in venture capital-style funding to create an investment stream in UK manufacturing.
The expectations of venture capital funds means it is unlikely that manufacturers will be considered their primary target market. Venture capitalists will typically be more attracted to sectors receptive to market disruption such as technology, digital business and life sciences rather than areas with low growth or high capital costs.
There is greater synergy to be found in downstream investment through the supply chain. Supply chain management is an increasingly important. Events over recent years mean businesses should remain "light on their feet" to ensure they can react and stay ahead in a changing market. 
There has been a global trend sparked by environmental and economic factors which has seen a shift towards businesses using multiple suppliers, often located locally to ensure they can remain responsive in what is a constantly changing market. Concern over product authentication and adherence to ethical standards is also a keen driver towards greater integration across supply chains.
Ultimately businesses can only manage their supply chain through having appropriate contracts in place to ensure the right to enforce standards, and sanction those performing poorly. Rights to audit and inspect a supplier's operations are useful tools but if they are to provide an effective protection businesses will need to employ resources to physically carry out such inspections and ensure standards are being met. This is likely to divert resources from elsewhere in the business and the commercial reality may be that a business which is obliged to increase the active management of its supply chain will find itself having to devote more resources. Where the supply chain is long and strung across a variety of locations this may prove to be beyond the resources of all but the largest operators.
The solution may lie in acquiring an equity stake in small manufacturers to ensure common goals and economies of scale. Far from the rapid growth, early-exit approach of venture capital funds, the interests of major corporates who operate in and understand the manufacturing market place will be more likely to develop a long term strategy. 
The commonly held view within the UK manufacturing industry is that spending on research and development is not sufficient or in line with other countries. If investment can be encouraged at all levels of the manufacturing supply chain to develop more efficient processes and find better, more cost-effective ways of production, this will have wider benefits for all and provide a genuine competitive edge.
Studies have shown that manufacturing in the UK has often suffered from a lack of investment in bridging the so-called pre-production process gap. Whilst partnership with government and universities has helped, resulting in the success of the catapult centres, more investment from larger corporates can only help to develop this further.
Knowledge and innovation are key strengths in UK manufacturing, and investment in research and development and skills training are key. There needs to be courage to invest counter-cyclically. Government has role to play, in creating the conditions of confidence to encourage the private sector to invest with investment from the private sector likely to be the driver. Presently there are a lack of meaningful incentives to invest in manufacturing and a dearth of an industrial or digital strategy.
Advice to companies looking to invest within the manufacturing industry, including any complications that they would need to be aware of?
The key elements to a successful manufacturing business are the strength of its order book and ability to deliver orders with a sustainable profit margin. It is unlikely that the business will have a large asset base and any assets it owns are likely to be depreciation, with the possible exception of any land.
Many commentators will point to EU regulation as having been a perceived restriction on UK manufacturers and the proposed exit from the EU may reduce this.
A manufacturer's wish list is usually long term contracts with customers who are reliable and pay on time, which generate a high profit margin. Remember, not every business is able to achieve this all of the time. 
A manufacturer with a particular niche or competitive advantage is also likely to prove useful in attracting investors..
Economic factors are likely to influence any investment decisions and results published in August showed a significant increase in manufacturing activity and optimism, which may encourage views of a post-Brexit renaissance. It is too early to judge, with those recent gains largely fuelled by poor figures for July, depreciation in the value of sterling bringing a boost to exporters and earlier work falling into August's figures.
A significant consideration when investing in a manufacturer is where competitive advantage can be gained. Investing in research and development and employee skills can increase efficiency and productivity, making businesses more competitive both domestically and internationally. A clear investment strategy to develop and refine the manufacturing process through the increased use of technology is likely to prove the greatest incentive to investors. Equally where that investor has itself a vested interest through its own supply chain, the benefits could be exponential.
Roland Hutchins is a Partner in the Corporate team at Weightmans LLP