Why the visibility of the supply chain needs to be improved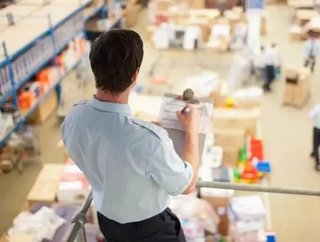 To grow against a backdrop of fluctuating exchange rates, the demise of the steel industry and additional outlay in the living wage, UK manufacturers mu...
To grow against a backdrop of fluctuating exchange rates, the demise of the steel industry and additional outlay in the living wage, UK manufacturers must take individual responsibility. Whilst external factors play a huge role in future success, they need to look internally and review the procedures, processes and business planning capabilities that they can control. This will ensure they are as efficient and lean as possible to help counteract the impact of these external pressures.
Increased focus must therefore be placed on building strength in areas that can boost productivity and streamline operations such as reducing complexity in the supply chain. In a recent report published by the Confederation of British Industry (CBI), it was confirmed that better streamlining and revitalising of UK supply chains could inject as much as £30 billion into the economy.
Key examples which require further visibility are: finance and cost control, materials management, production planning, sales and distribution, customer services, quality management, warehouse management, plant management and fleet management.
But how can this be achieved, and what do manufacturers need to do to ensure they have full visibility across the supply chain?
Audit of technology solutions
By implementing a full tech audit of solutions, manufacturers can provide themselves with forewarning and effective coping strategies to arrest the negative impact of the downturn of the global economy, on their businesses. In order to do this, UK manufacturers must consider the following:
Do you have full visibility of the entire supply chain?
Does your roadmap fit the needs of your business objectives?
If a complex, highly risky scenario impacts your supply chain, can the systems you have in place support this?
Are you complying with international legal requirements and standards?
Do you have the KPIs to analyse production dates in a timely manner to understand which manufacturing order items need to be started, why there are changes in completion dates and where there is capacity?
The use of technology to analyse inputs, outputs and costs ensures that manufacturers can stay focussed on growth and future-proof operations. If costs are exceeding expectations, or production is out supplying demand, companies can pinpoint the area which is hindering their business and act in real-time to ensure minimal disruption.
Use insight to audit effectiveness of supply chain partners
Once greater visibility of the supply chain has been achieved, the next logical extension is to use the insight to audit and measure the effectiveness of supply chain providers.
Manufacturers need to analyse whether their partners can seamlessly integrate into the processes they are undertaking. They need to find out whether their partners can share information and data effectively, and collaborate in a joined up way. If a partner is offering specialist expertise, are they able to offer this straight away?
Secondly, does the partner have the relevant security measures in place to protect the supply chain? The PWC Information Security Breaches survey for the UK reported that third-party suppliers account for 18 percent of breaches, so it is essential that contracts are drawn up at the start of a partnership.
Finally, manufacturers need to ensure that their supply partners have the right infrastructure in place to support the process. For example, if the supply chain and information sharing is underpinned by a cloud solution, can a partner in a remote location provide the right infrastructure to fulfil this?
With The Chartered Institute of Procurement and Supply (CIPS) stating that 66% of UK businesses have no plan B for a supply chain emergency, it is vital that more UK manufacturers leverage technology to best protect against external threats. We have recently seen factors such as the strong pound, global oversupply, and lack of demand due to slowing overseas economies contributing to the deterioration of manufacturing organisations.
It is essential that UK manufacturers complete a full tech audit of solutions, and review the effectiveness of supply chain partners, to future-proof themselves to minimise such potential damage.
By Partho Bhattacharya, MD & President of Invenio Business Solutions