Procurement & Supply Chain
5 Minutes With Infosys' Ambeshwar Nath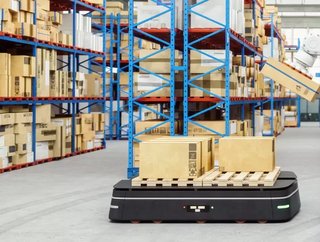 Manufacturing Global Speaks to Ambeshwar Nath, Senior Vice President at Infosys, heading Consumer Goods, Retail and Logistics business unit in EMEA
Ambeshwar Nath, Senior Vice President at Infosys, heading Consumer Goods, Retail and Logistics business unit in EMEA (Europe & Middle East).
"I am an avid technologist and digital strategist who is excited by the adoption of new technologies and disruption of existing business models, which have only continued to accelerate over the past 18 months, enabling our clients to differentiate and become more competitive."
How does your organisation operate in the supply chain industry?
Infosys is a global leader in next-generation digital services and consulting with 260,000 employees globally. 
We help senior business leaders transform their value chain through the latest process innovations and digital capabilities. We deliver practical, strategy-driven value that optimises and reinvents the entire supply chain ecosystem. From target operating model planning to S&OP and IBP, to spend analysis and sustainability drivers, our experts are equipped to help organisations leverage the latest technologies to drive efficiencies at scale.
How has the supply chain industry evolved during 2021?
Incumbent companies have realised that the current landscape has significant technical debt. While this has allowed complex business processes to be executed in the past, capabilities such as omni-channel, predictive supply chain and supplier network collaboration need significant investments and transformation in the current landscape.
In contrast, digitally native companies have created a flexible, efficient, responsive supply chain that has allowed them to scale-up during the pandemic. Today, it is critical that companies adapt their supply chains to be modular, responsive and adaptive.
How did COVID-19 upset the status quo when it comes to the supply chain industry?
As the pandemic struck and there was a lockdown across countries, it was a wake-up call for the supply chain industry. As consumers showed the fastest ever adoption of digital, the industry also needed to adapt to the changing landscape. 
Omni-channel became an urgent necessity allowing consumers to engage across any channel they preferred. Companies started to evolve from old-fashioned supply chains to collaborative supply networks across partners. Leveraging data intelligently became critical where control towers were setup and Artificial Intelligence enabled near real-time problem identification and resolution.
What top three future technology trends do you see dominating 2022, and why?
Artificial Intelligence will become mainstream. Software platforms and hyperscalers (Microsoft, Amazon, Google) are providing capabilities to ingest massive amounts of historical and real-time data, cleanse it and transform it to be adaptive for machine learning/ AI, enabling near real-time insights and future predictions.
Extreme automation will be another key trend. Companies are straddled with technology debt with siloes and lack of data visibility across the enterprise.  Supply chain leaders will leverage extreme automation technologies not only within their enterprise but will collaborate with partners to automate their networks.
Lastly, Edge Computing and IoT adoption is gaining momentum. This technology is critical in shaping the digital manufacturing capabilities of the future. Concepts such as driverless forklifts for warehouses and the ability to analyse real-time where maintenance or replacement is needed can significantly improve supply chain efficiencies.
COVID-19 created significant challenges with respect to social distancing and highlighted the dependence on human effort across the supply chain. Robotics in warehouses will play a key role in driving productivity and remove this need for a distanced workforce. 
Real-time control towers will become vital to drive micro-responses in the supply chain. As an example, today, when shipments leave a warehouse, customers have little visibility into the status of their orders and shipments. Real-time transportation visibility platforms address that problem.
The COVID-19 pandemic amplified the need for a responsive supply chain. Supply chain organisations will leverage artificial intelligence and advanced analytics to mine through the large amounts of data they generate to understand what is happening across the supply chain today and help predict the future.
How do you see 2021 affecting 2022? 
The pandemic has created a seismic shift in the industry. 5-year digitisation and technology transformation roadmaps have been fast-tracked to be delivered in 18-24 months. Moreover, the approach has shifted from multi-year projects to agile-based sprints allowing for businesses to be more agile and responsive.
2021 is the year of building differentiated capabilities through technology and digitisation. 2022 will be all about scaling those capabilities and ensuring that competitive differentiation is realised.