Procurement & Supply Chain
5 minutes with Nicolai Peitersen, co-founder of Wikifactory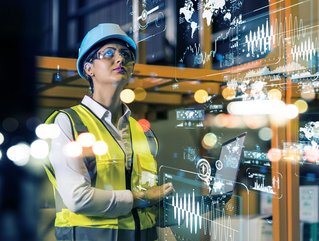 Nicolai Peitersen, co-founder of Wikifactory, shares his knowledge on the Internet of Production, working in Shenzhen and supply chain logistics
Hi Nicolai, please introduce yourself and your role.
"I'm Nicolai Peitersen, co-founder and executive chairman of Wikifactory. I am also the author of The Ethical Economy, which talks about how a more inclusive and balanced economic system is now possible."
Tell us about your education and career path.
"I've always been interested in and driven by systemic thinking; how systems work and how you can make them better. As a result, I got a macro-economic degree with a minor in philosophy. This led to my first job at the Central Bank of Denmark when the then newly retired Governor, Erik Hoffmeyer, recruited me to assist him in writing the book 'Decision making for the European Economic and Monetary Union' (Group of Thirty, Washington, DC) - a first-hand study on why the monetary system in Europe changed. I carried on studying that topic from a structural macroeconomic perspective at the investment bank J.P. Morgan, in London, which led me to create the booklet 'Europe in Transformation'.
"After this, I decided to change my career path and started the think tank, Kesera, bringing together scientists and artists to challenge our thinking within and across disciplines.
Following the creation of Kesera, I developed a new ethical system with Jens Martin Skibsted, which resulted in me launching my first start-up and writing a book, the Ethical Economy (Columbia University Press) with co-author Adam Arvidsson. In this book, we argued among other things that the production industry would transform radically given:
1: The millions of skilled workers who had acquired the skills to make any type of product as a result of the global supply chain
2: The rise of additive manufacturing, making it economical to transition from mass production to mass customisation over time, and
3: The maturity of social technologies, enabling people across the world to share files and form teams online to effectively collaborate around a project.
"Ultimately, this led me to co-found Wikifactory with my three co-founders Tom Salfield, Christina Rebel and Maximilan Kampik with the mission to build what we call, the Internet of Production."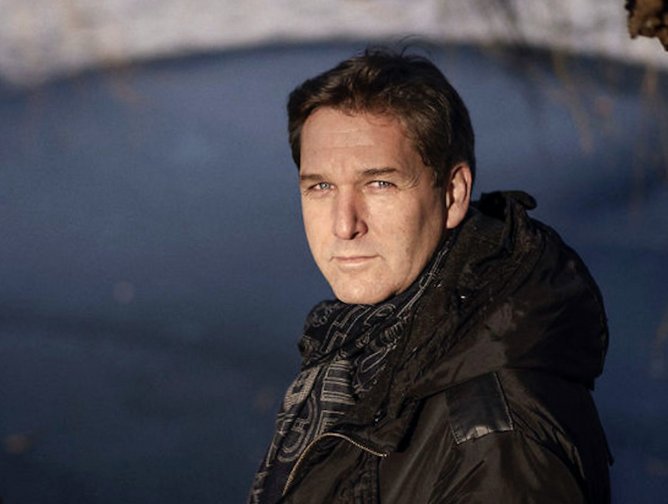 You're based in Shenzhen, what's that been like?
"Living and working in Shenzhen was hugely beneficial not just for me, but for Wikifactory. As the Silicon Valley of hardware, it was an exciting place to grow and develop the business in our early years. But, after more than two decades working abroad in China, the UK and France, I was excited to bring the business back to my home country, Denmark.
"In February 2021, Wikifactory announced Copenhagen would be the home of its new headquarters. We made this decision because Denmark is fast becoming a hotspot for sustainability and a world-leader in digitisation and sustainable supply chain logistics. It's a great place to be for Wikifactory and allows us to continue developing the Internet of Production. The country is also relatively neutral toward the US-China trade war and its history of incubating some of the world's most admired design and technology enterprises also gives the country a unique, competitive edge in the current climate.
"Due to our HQ location, our technology attracted Danish investors in our latest funding round where we raised US$2.5mn in pre-series A funding from a group of Danish-led investors including Seier Capital, the investment vehicle of Lars Seier Christensen.
We still have offices in Shenzhen and in Madrid, though our team mostly work remotely from different parts of the world."
What led you to co-found Wikifactory and what is it?
"After writing my book in 2013, I was introduced to Christina Rebel, Tom Salfield and Max Kampik; now my three other co-founders at Wikifactory. They shared my vision of a more distributed model of making and producing the products that we need through internet-enabled technologies and together we felt passionate about creating this shift.
Christina, Tom and Max had contributed to another project called Wikihouse - the first open-source hardware project of its kind, focused on digitally fabricated, low cost homes. "But then we wondered, why stop there? With remote working now the norm, online collaboration tools have gained new significance. We believed everyone should be able to make everything from anywhere, without the need for the expensive enterprise software (SolidWorks by Dassault Systemes, Teamcenter by Siemens, Fusion360 by AutoDesk) which is being used by the R&D teams of large companies and manufacturers. Our vision was to reshape the global supply chain and build the Internet of Production.
"We're not a design tool, but a product development system. There's no other web-based system for building mechatronics products out there that combines all the features we have to open up hardware innovation to everyone no matter their size, ambition, or even skillset.
"Designers, engineers and manufacturers across the world still use Google Docs and WeTransfer to share files and product specifications. This can be a lengthy, error-prone process. We felt there was a need for a single online infrastructure that integrated all the stakeholders of the product development lifecycle, to help people build physical products. We believe our tools and infrastructure will help accelerate product innovation - put simply, our goal is to create the Internet of Production (IoP). We began in 2015 our R&D and launched our Beta in May 2019.
"Now we are a fast-growing tech company with a global community using the platform as a space to explore, review and discuss ideas whilst using a collaborative CAD tool to prototype hardware solutions. To date, we've also secured more than US$8mn in seed funding."
How does Wikifactory support developers, designers, engineers and startups?
"Virtual collaboration and community are core to our values. Removing the barriers to participate in product innovation, no matter who you are, is at the heart of our mission. Wikifactory enables users from designers and startups to engineers from across the globe to produce hardware solutions in real-time that solve real world problems. In fact, we're the only place on the web where you can design, collaborate and prototype physical products with nothing but a laptop and an internet connection.
"More than 130,000 product developers, from over 190 countries, are currently using the platform to build robotics, electric vehicles, drones, agri-tech, sustainable energy appliances, lab equipment, 3D printers, smart furniture and biotech fashion materials, as well as medical devices in a more sustainable way.
"Wikifactory addresses SDGs 9 and 17.6 by facilitating useful technological and industrial participation worldwide. Over 50% of Wikifactory's community are based in developing countries, and 16% of the total projects on the platform are for those countries.
"At the core, the company is working to build the Internet of Production which is an infrastructure for an end-to-end system for designing and manufacturing products, consisting of a collaborative engineering environment, a manufacturing marketplace and a software services ecosystem.
"One of Wikifactory's products, the Collaborative CAD Tool, which is used by startups, SMEs and corporates, enables product developers of all skill levels in virtually any industry to explore, review and discuss 3D models in over thirty file formats in real-time, whether at work, at home, or on-the-go. A 'google doc for hardware'.
"Its latest product, the marketplace of production, enables developers to speed up the 'last mile' to bring a product from design to the market by making it easy to collaborate with a manufacturer on the production specifications and get it made."
What is the 'Internet of Production'?
"The Internet of Production (IoP in short) is a concept of a distributed, interoperable, open standards-based system, linking together product definitions, software services, and manufacturing-as-a-service (MaaS), enabling collaboration from design to production as one online process.
"The Internet of Production is an infrastructure that enables anyone to make anything, anywhere.
"The Wikifactory platform is an application layer which integrates three growing networks to become a market network with social networking functionality, Wikifactory will help designers and businesses to build long term reputation profiles and provide SaaS workflow tools to facilitate collaboration around product development projects - not just 'quick, match made transactions'. The three networks are: software service providers, on-demand manufacturers and product developers."
What has been Wikifactory's greatest challenge?
"Wikifactory is an ambitious endeavour. The biggest challenge we've faced by far is remaining tactically savvy in terms of what to build when with limited resources, all while keeping the full infrastructure of an IoP in mind. Our guidance is our users, their needs, the barriers they're facing and then selecting the most pressing ones to solve, one at a time. It requires patience and perseverance, not only from us but also from our Board, investors and our users. Luckily, we have been clear from the start that we are building an infrastructure, not just an application, and that we are socially driven. Our purpose is to empower product developers to succeed which makes it an ongoing quest to constantly innovate and develop new capabilities for them."
During your time here, what has been your biggest lesson?
"Besides sometimes being overwhelmed about the magnitude of the task we have set ourselves, it is clear that the most important reason we have come this far is the tight alignment of values, vision and strategy between founders, within the team and our stakeholders, as well as with our users. The constant communication and involvement of all of these stakeholders has been absolutely key for us to be able to continue along the ambitious path we have set."
Tell us about the trade war between China and the US?
"The globalised world seems long foregone as a result of the Trump administration and the outbreak of COVID-19. On one hand, it has had a positive impact in that everyone now realises the vulnerability of global supply chains and it is driving regions to become more resilient by building up those capacities closer to home.
"Just three years ago, we had to spend considerable time explaining why we were building a platform for distributed production, whereas today we hardly have to mention it and the benefits are obvious.
"On the other hand, it has been difficult from an innovation point of view, as innovation accelerates with collaboration. We moved our company from Hong Kong to Denmark in a proactive move to ensure we still could champion global collaboration on product innovation. We don't belong to either side of the trade war, we are a global platform with users from 190 countries and we actively promote collaboration across any barriers in order to enable better and faster innovation.
"A good, inspiring example is The Refrigeration Project; a low-cost, open source, off-the-grid refrigerator. Three billion people lack access to efficient cooling - the size of this problem is simply of a magnitude that can't be solved by one person alone. It has to be solved in a collaborative effort. On Wikifactory, the project has been able to seamlessly upload designs, reports, materials and processes to collaborate with engineers in Copenhagen who would put them together and give feedback in real time. As part of this collaboration, 250 volunteers from 13 different countries contributing 20,000 hours of work to accelerate the solutions have all been able to work together remotely."
What are the fundamental changes and transformations of the manufacturing industry that you've seen?
"After decades of global supply chains, you now have millions of people with the skills to make anything and, at the same time, there are social technologies that make it possible to collaborate online as well as share digital 3D files which can be produced by digital production. These are the ideal conditions for disrupting the US$35trn global manufacturing industry and have converged to create a new ecosystem for distributed production and global online collaboration today. Not just to share ideas and information, but to share and collaborate on the recipes for actual products and get them made, anywhere.
"As the renowned economist John Maynard Keynes said more than 80 years ago: 'It is easier to ship recipes than cakes and biscuits'. With the rise of digital fabrication and the maturity of social technologies for productive use, it is for the first time possible to realise that at scale and as an actual production system."
What do the next 12 months hold for you and the company?
"Our current focus is to expand the supply side of our online marketplace for production by integrating more on-demand manufacturers in key regions around the world and across different production technologies. Within 12 months we should be able to serve most of the demand by providing regional fulfilment opportunities at competitive prices.
"However, we are also embarking on a really exciting new chapter over the next 12 months where users would be able to manage the product data for their whole product and therefore also manage and optimise their entire supply chain dynamically. At the same time, we will be working on securing and verifying IP with the aim to open up for building an economy on Wikifactory.
"These two developments would be a major step towards realising our vision of people with good ideas no matter where would be able to launch a hardware solution just with an internet connection and a laptop."