Procurement & Supply Chain
Amazon orders 1,800 electric vehicles from Mercedes-Benz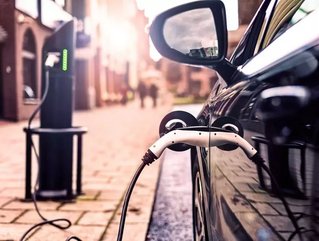 The e-commerce giant Amazon has announced it has ordered 1,800 electric vans from Mercedes-Benz for its European delivery fleet...
The two companies share a commitment to reduce emissions from the transportation sector. Mercedes-Benz has also revealed it has joined , which calls on signatories to be net zero carbon across their businesses by 2040 - a decade ahead of the Paris Agreement goal of 2050.
"We welcome the bold leadership demonstrated by Mercedes-Benz by signing up to The Climate Pledge and committing to ambitious action to address climate change. We need continued innovation and partnership from auto manufacturers like Mercedes-Benz to decarbonize the transportation sector and tackle the climate crisis," commented Jeff Bezos, Amazon founder and CEO. "Amazon is adding 1,800 electric delivery vehicles from Mercedes-Benz as part of our journey to build the most sustainable transportation fleet in the world, and we will be moving fast to get these vans on the road this year."
As part of Mercedes-Benz's commitment as the latest signatory of The Climate Pledge, the organisation is accelerating its commitment to "Ambition2039", a roadmap to CO2-neutral mobility. The firm is evaluating ways to remove carbon from its entire value chain, from development to the supplier network, from its own production to the electrification of products and beyond, as well as to ensuring renewable energies for the use phase of electric vehicles. 
With its overall goal to have a CO2-neutral fleet of new cars in less than 20 years, Mercedes-Benz is making an important contribution to slowing climate change. The firm has already begun to make progress. By the end of 2020, the vehicle portfolio will consist of five fully electric models and over 20 plug-in hybrids.