Procurement & Supply Chain
Apple builds up manufacturing supply chain in India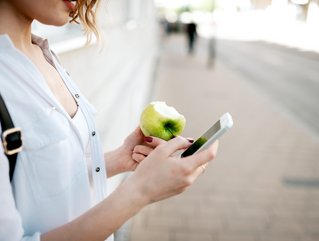 Apple is set to increase iPhone manufacturing in India, as Tim Cook admits 'significant amount of energy' spent on Indian manufacturing
As the iPhone maker moves to cut its dependence on Chinese manufacturing, Apple is sending California-based product designers and engineers over to factories across India to train local manufacturers, in a move that has billions on the line and caused frustration on both sides of the Sino-Indian border.
iPhone manufacturing in India for a smooth supply chain
Apple has been manufacturing iPhones in India since 2017, but the bulk of its work has taken place in Zhengzhou, China, where 300,000 workers are based. Over the COVID-19 pandemic period the Chinese supply chain stalled as Chinese workers fled the compound after disputes with security staff and disagreements regarding payment. Apple then began to look at Indian manufacturing more seriously.
Apple CEO, Tim Cook, has said he is putting "a significant amount of energy" into Indian manufacturing and the company is set to open its first retail store in India this year.
All going well, it is expected that India's manufacturing exports could reach US$1tn by 2028.
However, Apple's move from China to India is a contentious one, as the two countries are engaged in a border dispute (despite being the 3rd and 7th biggest countries in the world).
In addition, manufacturing is not going as well as Apple had hoped.
One iPhone factory in Hosur, India, has only been able to export 50% of its products, with the rest not being in sufficient shape to sell.
Stolen iPhones end up in Hong Kong
The 'Find my iPhone' app allows users to trace their lost device - usually in a forgotten coat pocket. However, the app has also been used to help victims of phone theft trace where their phone has been taken. As far back as 2015, there have been reports of lost or stolen iPhones being discovered in Shenzen, which is known as 'the Silicon Valley of China',
It is believed that a global network of black marketers arrange phone thefts and ship iPhones to China where the phone is stripped for parts and resold in Shenzen, the garage of the world.