Procurement & Supply Chain
Bain & Bosch partner on Digital Operations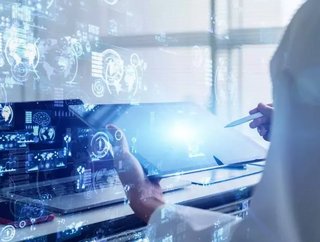 Bain & Bosch Connected Industry collaborate to provide clients with a state-of-the-art approach to Industry 4.0, IoT, Cloud Services & Analytics...
, a member of the , has announced a collaboration with Bain to provide a state-of-the-art approach to holistic digitalisation for clients.
Industrial and enterprise companies are investing heavily in the technologies that power Industry 4.0, from the Internet of Things to cloud services and analytics. However, while effectively digitalising manufacturing plant operations can boost efficiencies by 15 to 20%, many companies struggle to achieve this.
Therefore, by working together, Bain and Bosch Connected Industry aim to deliver solutions for the operational business and provide support during the implementation phase, while also accompanying the transformation process and help develop innovative approaches for product development and process optimisation, a statement said.
"Companies often start focusing on digital business model changes; however, the real short-and-midterm potential of digital transformation lies in operations. Interestingly, we see companies underestimating that potential. If done right, we can see potentials of 15 to 20%," says Dr Jörg Gnamm, Partner, Bain & Company.
"We deeply believe that to reach that full potential, you need an ecosystem of best partners. We think that this partnership of Bosch with Bain offers really unique value for our clients," he asserts.
Bosch Connected Industry bundles Industry 4.0 software and services for networked production and logistics under its Nexeed brand, with customers benefiting from the experience of more than 280 plants worldwide.
The company also draws its pool of experts across various industries, as well as in the production and logistics sector to offer its customers practical solutions for practical applications, with a focus on concrete customer benefits, adds Christian Hüttenhein of Bosch Industry Consulting.
"The partnership with Bain comes like perfectly fitting puzzle pieces. We offer a holistic consulting approach - from business model, innovation, and customer strategy, over to process optimisation, over to implementation support of technology solutions.
"Bosch has a market leading position in several industries, and we are a leading user of Industry 4.0 solutions, and we are also a leading provider of those solutions. And what works for us is what we offer to our clients and partners. We take them to the plants, show them the challenges we face, and the solutions we developed to tackle those challenges," he explains.
This combination of Bain's expertise in strategy consulting across all industry sectors and Bosch Connected Industry's invaluable perspective as a creator, user and distributor of Industry 4.0 solutions will result in digital operations solutions that are tailored perfectly for client's production and business processes, adds Stefan Bastian of Bosch Industry Consulting.
"We can reach about 5,000 consultants in our plants. We have several consultancies inside, and for every topic, we can find the right expert. We are also able to help the customer, so it's not only theory, (but) we do it in real life. We also do the implementation, quality checks and so on, it's an expert and people business (that we offer)."
By working together, Bain and Bosch Connected Industry say that they will not only be able to address innovative networking concepts as they apply to all facets of manufacturing, but that they will be able to apply the right digital strategies to indirect and support functions, including a range of associated services, so as to ensure the right level of enterprise integration, says Michael Schertler, Partner at Bain & Company.
"Typically, when we start digital transformation, it starts with developing a strategic perspective. What does the client want to achieve, what are their objectives and what are the opportunities in their industries? From that, together with Bosch, we start identifying and prioritising what are the right and most attractive digital use cases, in that ecosystem."
"A lot of service providers offer things like digital apps, sometimes even partnering with universities. This is good for creating IP, but the clients are interested in real life, series production expertise. And this is what Bosch brings to the partnership," adds Dr Jörg.
In order to be really comprehensive, we look at not only the direct functions on the shop floor, but we also look at support functions, including delivery and quality management, maintenance, but also HR functions, finance and IT," he concludes.