Procurement & Supply Chain
Bayer to manufacture CureVac COVID-19 vaccine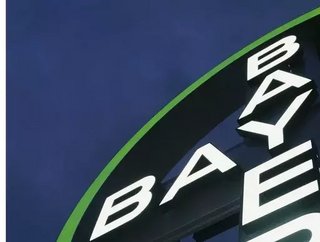 German multinational pharmaceutical company - Bayer - announce its plans to manufacture the CureVac, mRNA COVID-19 vaccine...
Alongside the German government and Franz-Werner Haas, Chief Executive Officer of CureVac N.V., Stefan Oelrich, Member of the Board of Management, Bayer AG and President of the Bayer's Pharmaceuticals Division announced plans for the pharmaceutical company to manufacture the CureVac mRNA COVID-19 vaccine in Germany.
"Following discussions with the German government it has become clear that current manufacturing capacities for vaccines need to be increased, particularly for potential variants of the SARS-CoV-2 virus. This includes the need to expand production capacity as well as related manufacturing expertise in Germany. We at Bayer will contribute even further by making more vaccines available to help fight the pandemic," commented Oelrich.
Bayer will be providing an additional 160 million doses of CureVac's vaccine in 2022 to further expand their supply network and overall capacity by using the manufacturing network of Bayer. "First commercial product from this expansion may already be available towards the end of this year," added Oelrich.
Bayer and CureVac's partnership
The latest plans announced by Bayer furthers the pharmaceutical company's current support it is providing CureVac which include, the development, supply and key territory operations of CureVac's vaccine candidate.
Bayer provides CureVac with "its expertise and established infrastructure in areas such as clinical operations, regulatory affairs, pharmacovigilance, medical information, supply chain management as well as support with country operations within the European Union and selected additional markets," said Oelrich.
Since forming its alliance with CureVac in early 2021, Bayer has been striving to further contribute to CureVac's operations by providing end-to-end manufacturing.
"Although we have not previously produced vaccines, we hold strong expertise in the development of biotech products [...] I am glad to report today that we have the necessary skills and capabilities at Bayer to manufacture CureVac's mRNA-based vaccine," stated Oelrich.
For more information on manufacturing topics - please take a look at the latest edition of