Procurement & Supply Chain
The Bicycle Breakdown; Portugal's COVID Crisis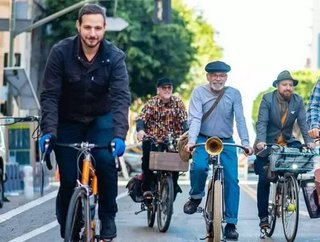 Unbeknownst to many, Portugal is Europe's largest manufacturer of bicycles. With COVID-19, the industry almost faced catastrophe...
If you're in the United Kingdom, cycle-to-work schemes and overall encouragement of bicycles over motor vehicles are commonplace. You hear about it on a day-to-today basis, as industry-leaders, government organisations, and scientists push populations toward reducing their carbon emissions for the sake of a better environment. To some extent, it leads to losses across the automotive sector, but on the other hand, it increases the revenue of the bicycle industry and creates jobs two-fold. Portugal has, for some years now, capitalised on the latter, and COVID-19 threatened the country's growing control of European cyclists. 
Portugal, as Europe's largest manufacturer of bicycles, found itself shutting down almost 40 factories back in March, whilst simultaneously putting 8,000 employees on furlough in an attempt to prevent the spread of COVID-19. The country, as well as industry-leading manufacturers, panicked; but now, they are struggling to keep up with the booming global demand. 
"When we closed on March 13, we thought it would be a catastrophe, we were scared, said an executive board member of Europe's largest bike factory, RTE Bikes, Bruno Salgado. 
"But it turned out to be a blessing in disguise for us," said Salgado. 
All over the world, people have started to shun public transportation, through fear of COVID-19, and have subsequently looked to their bicycles to get them from A-to-B with relative haste. Buses, trams, and underground systems are no longer the bustling, crammed-like-sardines experience that they once were, in other words. 
"Cristina Latoeira, a civil servant in Lisbon, said it was the pandemic that had finally persuaded her to splash out 800 euros on the electric bike she had long dreamed of buying. 'It's the fear of being on the very busy public transport, in winter, the fear of contagion that made me choose this mode of transport that I consider much safer', the 42-year-old said." 
This development, in hindsight, provided a treasure trove for the nation, with roughly 90% of the bicycles it produces being exported to key markets in France, Germany, and Italy, amongst other leading European countries. As lockdowns across the continent started to ease, distributors had primarily run out of stock, courtesy of strained supply chain networks across the globe, so Portuguese manufacturers had to raise both capacity and production in their factories. 
According to Salgado, to meet demands across Europe, RTE Bikes is currently producing approximately 5,000 bicycles a day, in comparison to just 3-4,000 this time last year. Likewise, João Maia, general manager at a rival firm, In Cycles, announced that in 2019 their factories produced 87,000 bicycles, and have since seen the demand double. 
"At the moment, we export bicycles to all countries in the world, including countries that are supposed to be major bicycle producers" such as Italy, Bulgaria and Romania, said Maia. "In Cycles plans to double its production lines to four from this month and already has orders for about 185,000 bicycles in 2021", he added.
So it seems that although COVID-19 continues to ravage its way around the world, the human spirit for adventure and adaption continues to thrive, with populations in the West jumping back on their bikes to avoid any risks that public transport holds. And, as a result, regardless of a two-month stoppage, Portugal's industry-leading bicycle manufacturers will continue to help us feel the open-road through the pedals at our feet.