Procurement & Supply Chain
BMW/GM/Tesla/Volvo/Mercedes/Toyota: Q2 2021 Results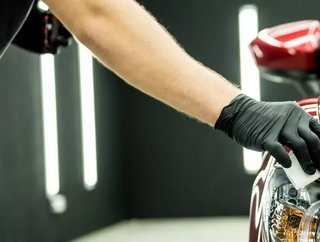 Manufacturing Global breaks down the latest Q2 2021 results from across the automotive industry
BMW Group
Ending the first half of 2021 with a 'new all-time high' all brands under the BMW Group reported higher sales for the first six months of the year, with a total of 1,339,080 vehicles delivered to customers (up by 39.1%).
"We are on course to achieve solid, profitable sales growth," said Pieter Nota, member of the Board of Management of BMW AG responsible for Customer, Brands and Sales. "Thanks to our strong model line-up, high customer demand worldwide and our excellent operating performance, we were able to achieve a new all-time high in sales in the first half of 2021. It is particularly pleasing that we were able to more than double our sales of electrified vehicles," continued Nota.
In total the company sold 153,267 fully electric and plug-in hybrid vehicles in the first half of 2021, with a year-on-year increase of 148.5%. BMW Group reports that these latest figures indicate that electromobility is a major growth driver for the company.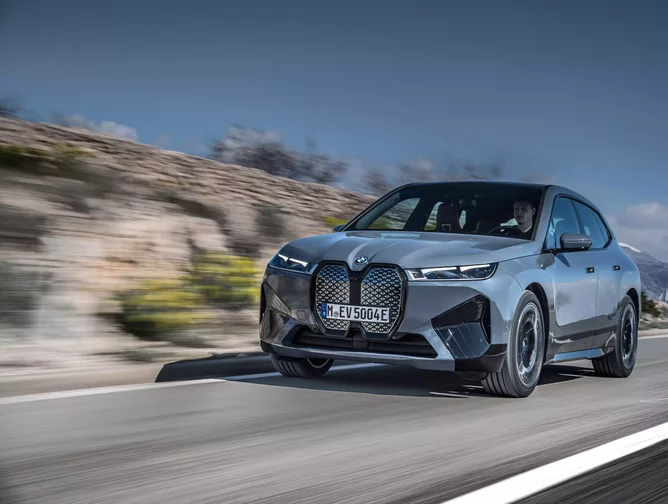 General Motors (GM)
Well-positioned to lead the US full-size and mid-size pickup industry in 2021, General Motors (GM) reports strong results for both its vehicles as a whole, and its full-size pickups.
"The agility and creativity of our supply chain, purchasing, engineering and manufacturing teams, in collaboration with our suppliers and dealers, have helped us continue to satisfy customers and gain market share in some of the highest demand segments of the market," said Kurt McNeil, U.S. vice president, Sales Operations.
In Q2 of 2021, GM sold 688,236 vehicles (an increase of 40% compared to 2020)

GM earned 40.6% of the retail market for full-sized pickups (up 4.5% compared to 2020), selling more than 237,000 Chevrolet Silverados and GMC Sierras
Experiencing strong consumer demand, the automotive manufacturer also reports its future steps to meet the growth, despite facing constraints from the global semiconductor shortage. 
"Although the situation remains fluid, we're focused on continuing to leverage every available semiconductor to build and ship our highest demand products," McNeil said.
"The U.S. economy is accelerating, consumer spending is robust and jobs are plentiful," said Elaine Buckberg, GM chief economist. "Consumer demand for vehicles is also strong, but constrained by very tight inventories. We expect continued high demand in the second half of this year and into 2022."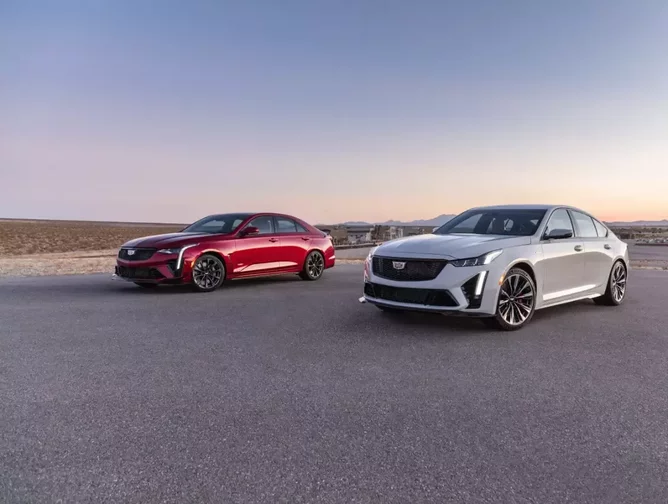 Tesla
Yet to release its full financial performance and Q2 earnings, Tesla has reported its vehicle production and delivers for Q2. In total the luxury car manufacturer has produced 206,421 vehicles and delivered 201,250. The company credits its success to its teams doing "an outstanding job navigating through global supply chain and logistics challenges."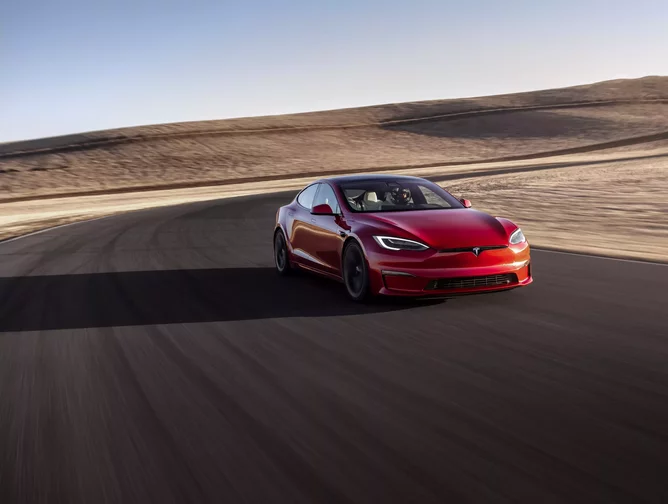 Volvo Group
Driven by strong demand in China, the US and Europe, Volvo Group reported double-digit growth compared to 2020. This increase is said to be driven by the rise in customer demand, combined with broadened markets. 
Globally, Volvo Group sold 380,757 cars, an increase of 41% compared to 2020, with its rechargeable models remaining popular, accounting for 24.6% of all cars sold.
"For the first six months of 2021, the number of Volvo cars sold online increased more than fivefold compared to the same period in 2020. The overall increase was driven by rising customer demand in combination with a broadened offer in more markets," said Volvo Group.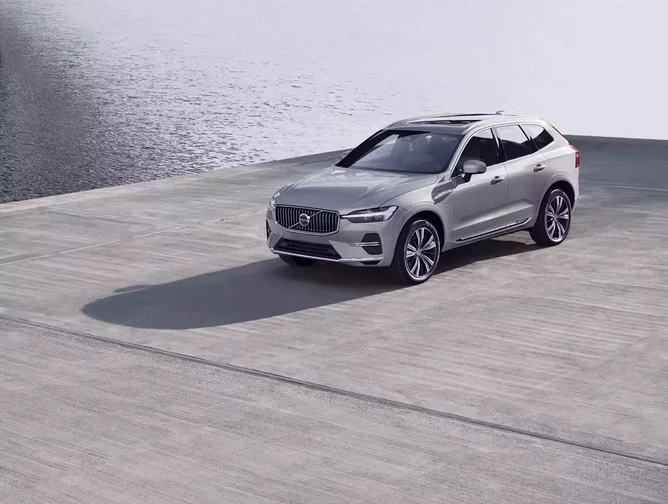 Mercedes-Benz
Continuing to see an increase in sales for 2021, Mercedes-Benz latest Q2 results report a 27% increase in total units sold (581,201), with its total sales for H1 also up by 24.3% (1,162,471). While the company's global sales partners are experiencing high demand across the Mercedes-Benz brand - like many others in the industry - the manufacturer details that the worldwide supply shortage of certain semiconductor components has affected its global deliveries to customers in Q2 ( especially in June). This shortage is expected to continue to impact the companies sales for the next 2 quarters.
"Great customer demand for our Mercedes-Benz models propelled our double-digit growth in the first half of 2021. Order intake levels remain high supported by the popularity of the new S-Class, the xEVs and the sales launch of the new C-Class in many markets", stated Britta Seeger, Member of the Board of Management of Daimler AG and Mercedes‑Benz AG responsible for Marketing and Sales.
"The positive feedback we received about the EQS following its world premiere and our strong EV sales momentum is proof that Mercedes-EQ is just at the beginning of its electric success story", said Britta Seeger.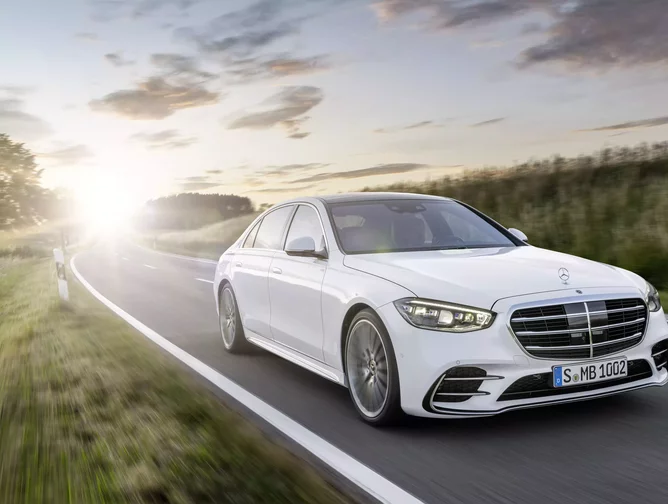 Toyota Motor (North America)
Grateful to its loyal customers, Toyota Motor (North America), saw an increase of 44.5% in sales in the US totalling 1,291,879. The manufacturer's alternative powered vehicles (APVs) represented 299,811 of the total sales (up 149.9%), the best first-half sales of APVs for the company. 
Other vehicles types produced by the company also experienced increases in sales. Passenger car sales totaled 431,457 vehicles (up 44.8%), with trucks totaling 138,560 (up 32.7%).
"We are grateful to our loyal customers for their trust in the Toyota and Lexus brands," said Bob Carter, executive vice president of sales, TMNA. "Our manufacturing team has been working tirelessly to deliver ever-better, safer vehicles to our 1,500 dealers across the country, and we appreciate their partnership to surpass our customers' expectations."