Procurement & Supply Chain
Building resilience in manufacturing & its supply chain
Manufacturing
Tim Rowe, Microsoft Practice Lead at Delaware UK, explores building resilience into the manufacturing supply chain through better planning tools
Manufacturing appears to be recovering from the obstacles presented during the pandemic and associated disruption to the global supply chain, but that is not to say that the headwinds have completely dissipated, says Tim Rowe, Microsoft Practice Lead at Delaware UK.
"After a show of strength in 2022, the near-term outlook is mixed, according to Deloitte, and specific concerns in the form of inflation and economic uncertainty loom large over economic forecasts," Rowe explains. "According the recent report, "Building a More Resilient Future for Manufacturers through Digital Transformation" from Forrester Consulting, in order to build on the momentum within manufacturing, companies must embrace digitalisation to cope with current challenges and anticipate future crises.
"Specifically, digital transformation can improve operational efficiency by better connecting technology and data, while also offering substantial benefits to the customer journey.
But delivering these benefits requires a focus on leveraging visibility and data usage within the manufacturing process. However, nearly a third of manufacturing leaders report being unable to exploit the data signals they receive across various channels and devices such as the share of the digital shelf, partner data, and syndicated data from brick-and-mortar accounts. Overcoming these issues requires rationalising existing technology and applying innovative new solutions that deliver a much-needed boost to the resilience and agility of manufacturing operations in the face of continual disruption."
The importance of planning in manufacturing
"Together, these challenges impact on the manufacturer's goals of driving the efficiency, agility, and greater flexibility required to meet today's and tomorrow's conditions," says Rowe. "But leaders in the manufacturing sector have risen to the challenge through embracing technology and digital innovation, and today nearly 90% consider data and insights to have a significant role in setting business priorities and driving operational efficiency.
"Within this scope, master planning plays a critical role as it provides the strategic layer that coordinates demand, resources, stock availability and forecasting – an increasingly complex task given the economic volatility in the current climate. With more accurate and timely data available than ever before, the master planning 'run' can often take an alarmingly long time to process."
Historically, master planning has been a cumbersome and computationally heavy process that, due to its heavy resource usage, is often run overnight. Given that today market conditions can change much more rapidly than in previous times, master planning is an area that needs attention.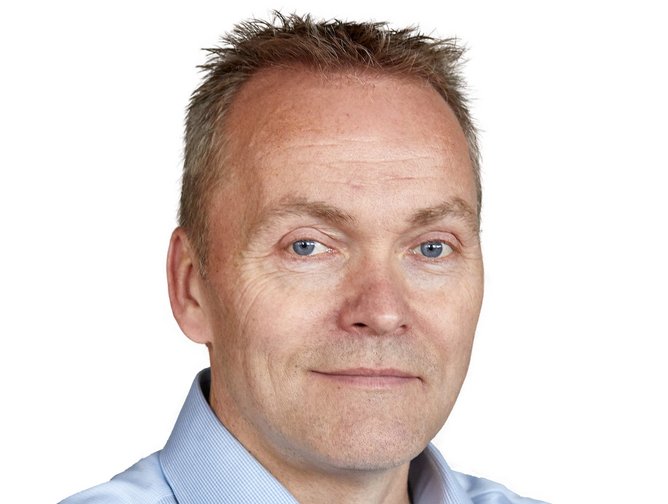 Tim Rowe, Microsoft Practice Lead at Delaware UK
Remedying existing processes across the manufacturing sector
This is a problem that is being addressed by large solutions providers, such as Microsoft, which now provides a hyper-scalable multitenant service called Planning Optimisation.
"As part of its larger Dynamics offering, Planning Optimisation is engineered for speed and thus can run during normal office hours. The dramatically shortened runtime means faster access to insights and answers, therefore acutely improving a firm's agility and response times to changes on the demand or supply side. This in turn enables manufacturers to gain better visibility over their stock to take more informed decisions more quickly that deliver better business outcomes and realising lower costs," explains Rowe.
Companies already appreciate that to achieve maximum benefit from technological advancements, they need to collect the most appropriate data.
"Internet of Things (IoT) sensors, embedded in elements of the manufacturing process, and also across transport and logistics, present a relatively simple way of collecting real-time data that can seamlessly integrate into the planning process. According to Forrester, 31% of firms are already taking tactical steps towards leveraging IoT data as a means to gain better insights. Building upon this, Artificial Intelligence (AI) is already providing predictive and prescriptive intelligence to supply planners and manufacturing leaders with considered options based on historical data analysis and forecasts. These technologies can be instrumental in enabling manufactures to take the leap from reactive to proactive operations."
While manufacturers often express the desire and willingness to adopt advanced solutions to improve existing processes, they often stumble over the question of where to begin the transformation.
"Experienced partner organisations like Delaware are able to support manufacturers along their transition to intelligent planning processes," Rowe says. "From initial consultations through to managed support, Delaware helps customers to find the starting point, and subsequently integrate technology where it will be most impactful."
With large-scale technology providers such as Microsoft continuing to invest in the solution on an ongoing basis, engaging with experienced partners like Delaware ensures that manufacturers can ride the wave of innovation to meet their revenue and operational efficiency goals.
Better manufacturing outcomes through better planning
"With the goal of master planning being to ensure that manufacturers can produce the required products on time and within budget, while minimising waste and optimising resources, the complexity of solving this algorithm amid turbulence requires innovative digital solutions," explains Rowe. "This legacy process has not received the attention it has required within many organisations, ultimately impacting on the bottom line.
"By taking a fresh approach to master planning, companies in the manufacturing sector open new avenues of efficiency, while also building resilience and agility into their operations, enabling better use of resources and delivering benefits that extend across the entire company."