Procurement & Supply Chain
Chinese manufacturers must adapt to Euro supply chain fears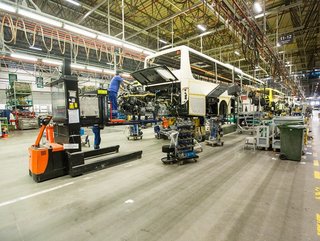 Supply chain issues in Chinese manufacturing could lose European business forever due to COVID-19, but manufacturing giant Siemens is going nowhere
In the late 1970s, China opened up as a manufacturing hub for the world, offering to build items at a lower cost. The world embraced cheap products, hauling China's economy to becoming the second largest in the world.
But recent events have led to a shift in attitudes. European manufacturers are dissatisfied with their Chinese operations as the cost of COVID-19 continues to drive up costs and are starting to look elsewhere, says a report from the EU Chamber of Commerce.
Manufacturing in China must adapt to consumer attitudes, or lose business to local manufacturers
A number of businesses are also considering moving their manufacturing business out of China, due to the government's close diplomatic ties with Russia and a refusal to condemn the invasion of Ukraine.
Customers are also growing increasingly concerned about the environment and are choosing items for their sustainability credentials, something also lacking in China, the world's biggest polluter.
These incidents are driving a move back to local manufacturing, which may lead to a radically different manufacturing sector in the future.
The EU chamber report, supported by German consultancy Roland Berger, said:
Over 90% of respondents said their business was being impacted by port closures
25% of European companies based in China said they were reviewing their investments
23% of companies said they are "considering shifting" their investments to navigate these issues
7% of European companies operating in China said the war in Ukraine had led them to reconsider their investments
Manufacturer Siemens says Chinese innovation rules
However, manufacturing titan Siemens disagrees with current trends. The
"The digital factory can greatly shorten the time to market products and realise long-term sustainable development," said Dr. Xiao Song, Siemens China chairman, president and chief executive. "In the field of innovation, we'll enhance cooperation with Chinese universities and research institutes such as Shanghai Tongji University and the Yangtze River Delta National Technology Innovation Centre."