Procurement & Supply Chain
Chocolate manufacturer Venchi on sustainable packaging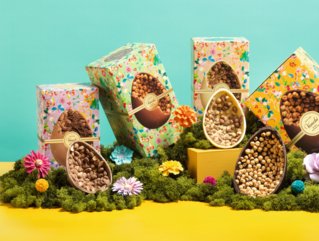 Cècile Osti, of luxury chocolate manufacturer Venchi, discusses balancing tradition while expanding the market, Easter 2022 & sustainable packaging
Italian luxury chocolate manufacturer Venchi has launched its 2022 Easter Chocolate Egg Collection, which comes in sustainable packaging.
Venchi's Marketing Director, Cècile Osti, spoke exclusively to Manufacturing Global, about e-commerce, sustainable packaging and what makes Venchi 1878 a luxury chocolate manufacturer…
What is Venchi 1878?
"For the past 140 years, Venchi has been purveyor of the finest chocolate and gelato blessing palates with smooth textures, tongues with heavenly sweetness, noses with rich aromas and fragrances and eyes with vibrant colours," said Osti. "From the gourmet eggs, chocolate truffles, Chocoviar, Gianduiotti and Suprema spread to authentic Italian gelato, Venchi has not only perfected delectable taste, but also adhered to healthy and natural processes and ingredients. Today, Venchi is an established brand worldwide, with a set of recognisable values: tradition, allegria, and balance."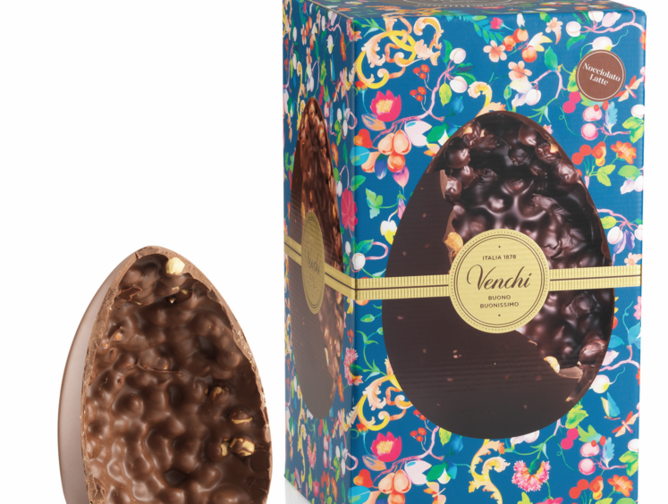 What makes Venchi 1878 a 'luxury chocolate manufacturer'
"What makes Venchi a premium chocolate manufacturer is its qualitative excellence based on the smooth contrast between its Italian roots and an innovative vision in terms of variety of offer and shopping experience.
"Venchi not only symbolises the Made in Italy, but goes beyond the concept to provide a holistic "like in Italy" experience. This is not limited to the origin of selected ingredients or local production, but about Venchi's ability to embody some of the intangible characteristics that best define the Italian "way of being", such as the love for beauty, the joy of conviviality, qualitative excellence and the pleasure of tasting."
Tell us about luxury chocolate manufacturing...
"Venchi's unwavering commitment to its guiding tenets of beauty, joy and conviviality has made it possible to bring people a small corner of chocolatier Silviano Venchi's cosy Turin workshop through boutiques spread across over 70 countries. Venchi's brand identifies itself with the premium sphere, while maintaining its experience as an accessible privilege to all lovers of taste and beauty. Tradition lies at the heart of the constant drive for excellence, starting with the selection of ingredients, from Piedmont hazelnuts and Sorrento lemons to pistachios from Bronte. Allegria stands for a distinctive feature of the Italian character, symbol of friendship, beauty, generosity, unpredictability, exuberance and warmth. Balance is in the creation of products that taste as good as they are healthy, made with natural ingredients, low sugar, free from artificial food colourings, flavours or preservatives."
Why are you expanding your market?
"Exports now make up 56% of the company's revenue, which is 10% higher than the previous year. 2021 closed with 38 new store openings in the Asia-Pacific region and the USA, demonstrating the incredible strength and resilience of the company, which has accomplished its international expansion and investment strategy plan. In the next year, 20 new openings are expected between Asia, Europe and the United States. Today, Venchi has around 1000 employees working in over 150 stores across more than 70 countries."
Tell us about your e-commerce platform
"Venchi's exclusive products are both available in the Venchi Chocogelaterie – its mono brand boutiques offering a unique experience of Italian chocolate and gelato – spread across the main capitals of the world, and can also be found online on a dedicated e-commerce platform."
Tell us about your sustainability initiatives…
"Venchi's investments, dedicated to reducing its environmental impact, have grown steadily over the years, focusing on the continuous improvement of production processes and careful selection of materials and suppliers. This will ensure an increasingly transparent and sustainable value chain. 2020 marked a turning point for the plant in Castelletto Stura, which has significantly reduced the purchase of kW from the energy grid, allowing the company to significantly improve its overall carbon footprint. In 2021, to compensate for growing energy needs, Venchi installed a second photovoltaic system and completed an important project to improve the electrical efficiency of the cooling systems for production and storage. In accordance with national laws dedicated to safeguarding the ecosystem, Venchi's industrial activities generates no pollutants whatsoever at any stage of its production process. Sustainability for Venchi is not just limited to reducing consumption and maximizing energy efficiency. The supply chain is also crucial to their production philosophy: they envision it as short, controlled, and certified, especially for what concerns hazelnuts, which are at the heart of the most iconic Venchi's recipes."
Why was it important for your wrappers and ribbons to be made from sustainable materials?
"Respect for the environment is also evident within each Cioccogelateria shop, where all service materials are 100% compostable. In fact, they are made of sugar cane fibre, bioplastics and FSC paper. At the same time, the ambitious global project to replace virgin plastics with alternatives such as recycled PET, PLA or FSC paper for all products continues. This year, Venchi has achieved an important milestone: producing an entire collection with sustainable wrapping. All wrapping and packaging for the Easter Collection 2022 is made of recycled PET (min. 70%), cotton blend or FSCpaper. This saved 6 more tons of virgin plastic compared to 2021."